Kenya Calls NeNe 'Ghetto, Classless Beast,' Claims She's Cheating Kids Out Of Cash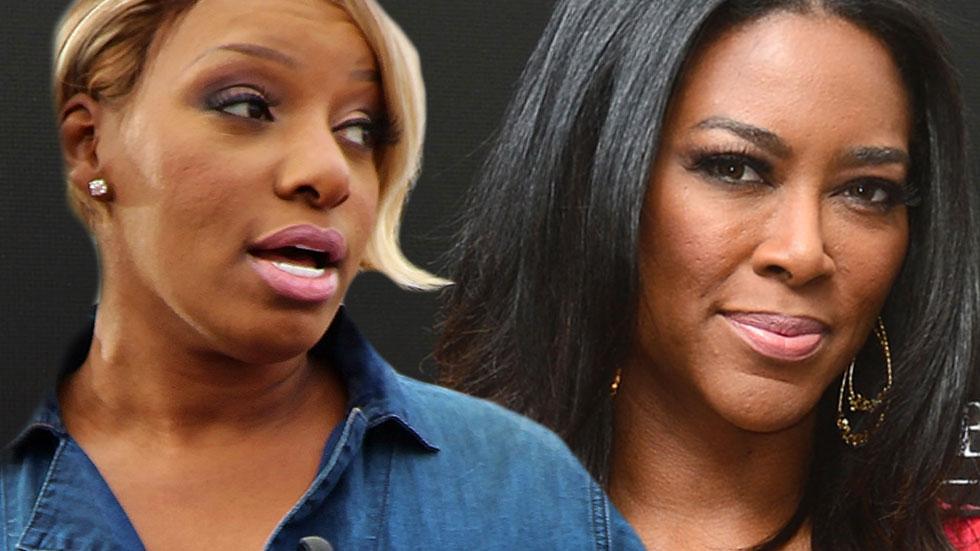 Oh, no she didn't!
A "pissed" Kenya Moore is calling out NeNe Leakes for what she claims is a failure to deliver on a promise to donate $20,000 to the Detroit Public Schools Foundation.
"I think that it is typical NeNe!" Moore sniped in a new interview with HipHollywood.com.
"She is really, to me, showing the disgusting part of her personality. It doesn't have anything to do with me or you. It's not a pissing contest. Give the money to the kids in the city of Detroit for their education," continued Moore, who boasts that she has already written the foundation a check.
Article continues below advertisement
The two dueling reality divas promised a donation to the foundation last season after Leakes told Moore that if she donated $20,000 then she would match it.
"It has nothing to do with whether you like me or when you said you were going to donate it, or when I said it," added the Real Housewives of Atlanta star. "She is the one who said, 'I write the check, you write the check, we write it together.' But I wrote the check first."
Moore, 43, insisted that Leakes is dragging her feet because "clearly she has no intention" of giving.
Then Moore got personal.
"I think it really shows the type of person she is," she blasted. "You can take the girl out of the ghetto, but you can't take the ghetto out of the girl. She is a ghetto, classless beast for cheating those kids out of $20,000. They need it. She has it."
But Leakes, who turned 47 on December 13, had her own spin on the subject when she appeared on Andy Cohen's Watch What Happens Live.
Leakes insisted that she will donate the cash "when I feel like it."
Not to be outdone by Moore's nasty comments, Leakes addressed Moore: "Girl, bye. You're not a part of this circle and never will be!"
WATCH KENYA'S ENTIRE TELL-ALL INTERVIEW