Exclusive
Toxic Love? Kendall Jenner 'Game For Anything' With New Flame Chris Brown, Friend Claims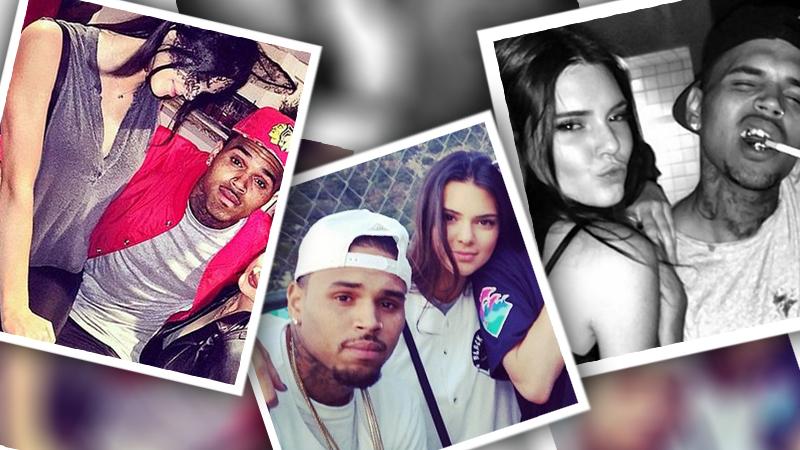 Article continues below advertisement
Part of the attraction? "Kendall conveniently latches on to whomever can make her more famous and she is game for anything that will get her the most exposure," the source explains.
But she has an uphill battle ahead.
"Chris looks at her like a little girl," the source explains, "but she does everything to make herself appear to be a woman."
On Tues., the 19-year-old runway model shared a photo on her Instagram at a Washington nightclub with BFF Hailey Baldwin, 18, captioned, "twinning and we didn't even have to try."
After pal Justin Bieber, 19, shared a photo at the same club with Brown, captioned, "Had fun with the homey @Chrisbrownofficial," rumors started to fly that the it was a double-date.
The insider tells RadarOnline.com, "Kendall tells her sisters that they are not hooking up, but they would NEVER be okay with Chris Brown dating their little sister. No one would."
On Dec. 5 during Power 106's Cali Christmas Concert, where Brown, 25, famously dissed his on-again, off-again ex Tran by telling the crown "f**k that b***h" he posted a photo on his Instagram account of Jenner sitting on his lap, which has since been deleted.
Article continues below advertisement
"Chris knows that Karrueche cannot stand Kendall and it really pissed her off when she saw her sitting on his lap," the source says. "Why do you think Kendall is best friends with Justin Bieber and only hangs out with supermodels?"
"She is a smart girl and everything is for her own selfish gains," the insider adds. "She doesn't realize that her reputation as being a starf****r is actually only going to hurt her in the long run."
Do you think that Kendall Jenner and Chris Brown make a good match? Let us know in the comments.