Exclusive
Three Jodi Arias Witnesses Refuse To Testify In Public, Lawyer Claims: 'Fatal Blow' to Death Penalty?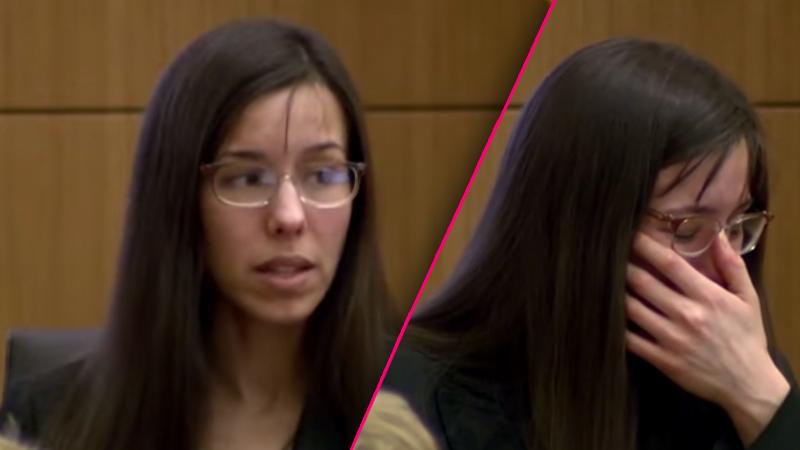 In a shocking new twist to the Jodi Arias death penalty trial, RadarOnline.com has learned that the convicted murderer's attorneys are now arguing the punishment should be taken off the table entirely — because several witnesses refuse to testify in public.
Defense attorneys argued Monday that Arias can't get a fair trial if all if she and three witnesses are not allowed to testify in secret.
A jury is considering if Arias should be put to death for the brutal murder of ex-boyfriend Travis Alexander. Although she was found guilty last year, that jury could not agree on a penalty.
Article continues below advertisement
The mitigation witnesses who refuse to testify in public include "a longtime boyfriend, a former co-worker and an individual who knew Mr. Alexander before he met Ms. Arias and who would have provided the jury with testimony that Mr. Alexander confessed his interest in child pornography to him," according to a motion filed Monday by Arias lawyer Kirk Nurmi.
An Arizona appeals court ruled last month that the court must be open for all testimony, including the reporters and the public. The decision came after several days of testimony in a sealed courtroom.
"This ruling has further inhibited Ms. Arias' ability to present a complete defense of her life to the point that should a sentence of death be imposed by this jury, said sentence would be unconstitutional," Nurmi argues.
Nurmi argues that in the original decision to close the court room last month, the judge "already determined that if Ms. Arias had to testify in proceedings that were not sealed from the public and/or the media she would be prejudiced."
The media, by forcing the court room doors open, have "dealt a fatal blow" to the prosector's effort to "lawfully obtain a sentence of death against her," the Arias motion argues. Such evidence could be a mitigating factor for jurors considering if Arias should die.
Evidence that Alexander liked and viewed child porn would help Arias show Alexander's "sexually aggressive nature," the defense argues.