Exclusive
Jake Steinfeld's New Book 'Take A Shot!' Is Perfect For Entrepreneurs & Sports Fanatics Alike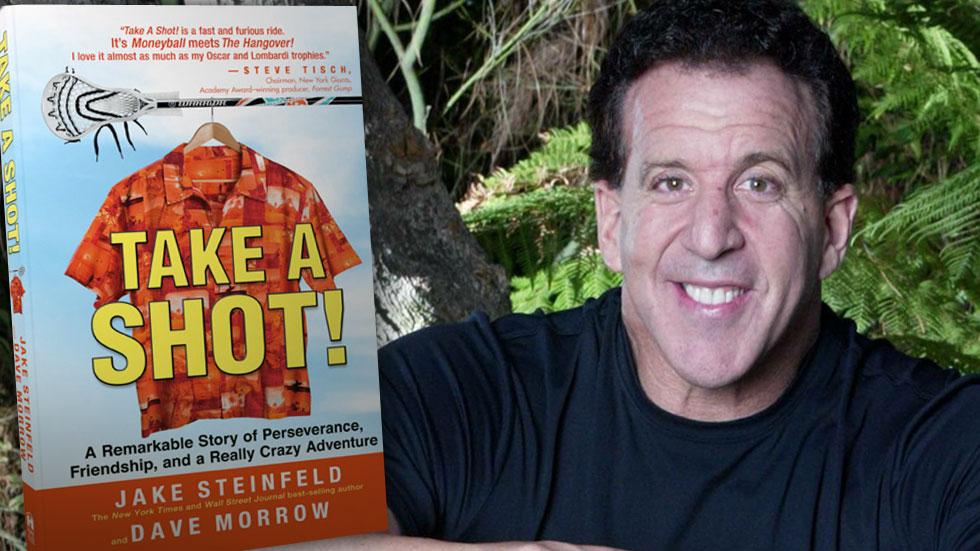 If you take any interest in adventure, sports, or even business for that matter – this book is worth a read. Take A Shot! chronicles the incredible true story of how three unlikely partners – world famous fitness icon Jake Steinfeld, former Princeton lacrosse star Dave Morrow, and TV mogul Tim Robertson – beat the odds to do the impossible: create their own professional sports league from scratch.
That's not all this book has to offer. Along the way, you'll also get a generous dose of heart, friendship, and dream chasing. What's not to love there? Men, women, or sports-hungry saps – you're all going to find this an enjoyable read.
Article continues below advertisement
MORE: Nicky Hilton's New Book Will Be The New Go-To Fashion Guide
"The book is fast-paced and exciting," says Doug Ellin, creator and executive producer of HBO's Entourage. "Jake's tenacity is an inspiration to any entrepenour, whatever the field. And to think that this is only the beginning for Major League Lacrosse is amazing. Could it be the next NFL? With Jake and Dave at the helm, nothing would surprise me."
Pick up a copy and learn about the incredible things that can happen when you take a shot.