'Comply Or Else' — Hackers Threaten To Release Iggy Azalea Sex Tape Unless She Apologizes To Azealia Banks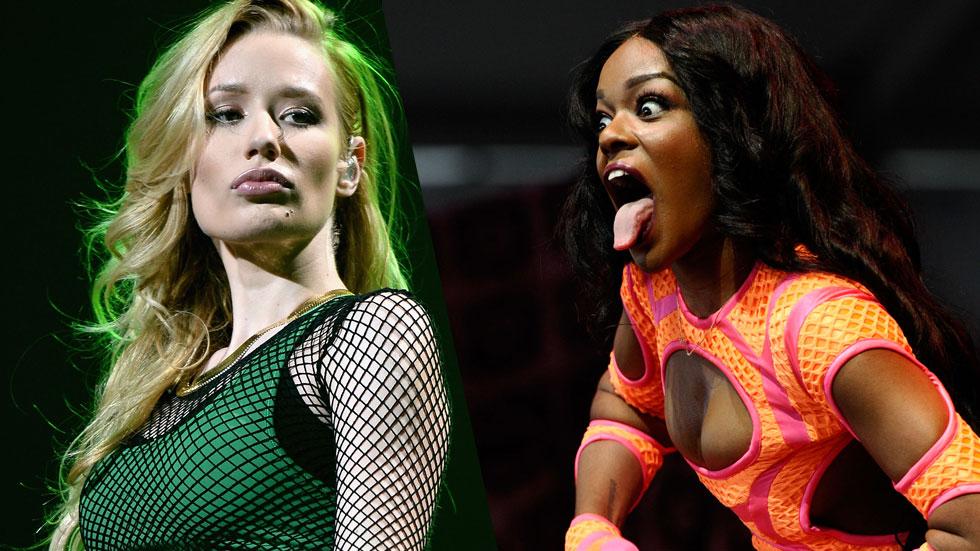 Hackers have Azealia Banks' back in her battle with Iggy Azalea — whether she likes it or not!
According to shocking new reports, a branch of the Anonymous hacking collective is threatening to help avenge Banks in her nasty ongoing feud with Azalea.
"@IGGYAZALEA, you have exactly 48 hours from now to release a statement apologizing to @AzealiaBanks and the protesters in NYC..." read a tweet from the @TheAnonMessage, whose account has since been suspended.
Article continues below advertisement
"You are guilty of misappropriating black culture, insulting peaceful protesters, and making light of Eric Garner's death...There's an X rated tape of you, we bet you'd certainly don't want public, are we right? @IGGYAZALEA....and this is nothing. Comply or else."
While Azalea adamantly denies the existence of any sex tape, the feud between the 24-year-old Australian singer and Banks, 23, is very real.
The two have been on bad terms for years, but their feud reignited recently when Banks sniped that Azalea didn't really care about issues affecting blacks after an NYPD officer was acquitted in the choking death of Eric Garner.
In the latest Dec. 19 salvo, Azalea tweeted at her nemesis: "Special msg for banks: There are many black artists succeeding in all genres. The reason you haven't is because of your piss poor attitude. Your inability to be responsible for your own mistakes, bullying others, the inability to be humble or self control. It's YOU!"