Exclusive
Christmas Miracle! Anna Forgives Mama June, Tells All About Family Holiday Festivities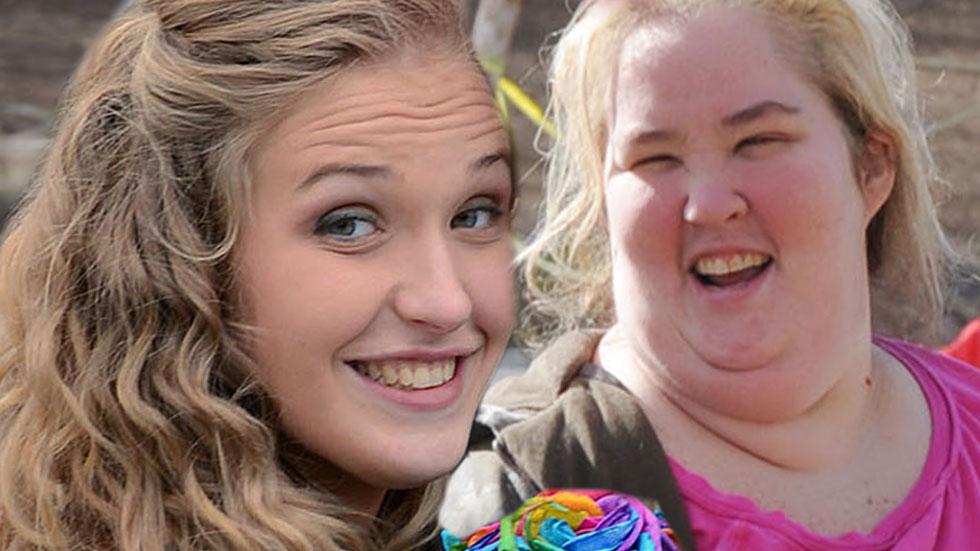 After Mama June Shannon secretly began dating the man who molested her eldest daughter as a child, it seemed like innocent victim Anna would never forgive her.
But Christmas is the time for miracles, because the 20-year-old married mom of Kaitlyn, 2, exclusively tells RadarOnline.com that she reunited with the disgraced Here Comes Honey Boo Boo matriarch, 35, over the holidays.
"It was a little weird, but it was nice," Anna says of the December 27 gathering. "Mama gave Kaitlyn her Christmas present, a Power Wheel and a few other toys, and she even paid my phone bill."
Article continues below advertisement
In a shocking gesture, Mama June also presented her daughter with a check for more than $15,000 after Anna accused her of swiping $30,000 from her trust fund.
"We are working on our relationship," Anna reveals, adding that she and sisters Jessica "Chubbs" Shannon, 16, and Lauryn "Pumpkin" Shannon, 14, are also ending their feud.
"We talk every now and then," she says.
In October, Anna exclusively confirmed to RadarOnline.com that she was the victim of her mother's ex, Mark McDaniel, 53, in 2002. As RadarOnline.com revealed in private court documents, the child molester served ten years in prison for his heinous crimes before his release in March 2014.
Though she initially denied it, Mama June eventually confessed to hanging around McDaniel after his release.
TLC promptly canceled the family's reality series after photos surfaced of the former couple house hunting together.