'One Of The Most Horrifying Sex Rings In Memory': Man, Wife & Ex Accused Of Incest, Bestiality & More Toward 8 Kids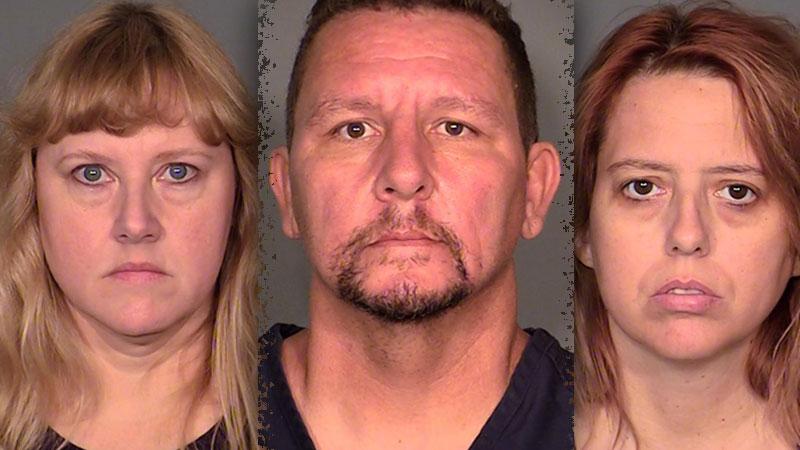 Warning: Content Is Graphic
Las Vegas man Christopher Sena, his wife, and his ex-wife ran a sex ring involving children, relatives and animals for a dozen years, police said, in a case they're calling "one of the most horrifying sex rings in memory."
Sena, a father-of-four; his wife Deborah Sena, 50; and ex-wife, Terrie Sena — a 43-year-old substitute teacher — were arrested in connection with incest, bestiality, felony child abuse and felony sex assault against a child under the age of 14 last week, as police said at least eight children were involved in the ghastly acts.
Article continues below advertisement
The alleged crimes came to light three months ago, when Deborah Sena and two others admitted the ongoing abuse to a family lawyer. The attorney contacted the authorities, who swept Sena's home to discover videotapes depicting the criminal activity, including one in which Christopher Sena forced two of his kids to have sex with a dog; in another tape, cops said, Sena made two of his kids have sex with him and his wife.
Christopher Sena, police said, used "fear and intimidation" toward his victims, at one point telling one of the kids he'd break their legs if the spoke up about what had been going on.
Police said there is more evidence that has yet to be released, and prosecutors said "a ton of other digital storage stuff" will be inspected by authorities in the coming days and weeks.
Las Vegas Metropolitan police said that "due to the 12-year time span of this case, detectives believe additional potential victims exist," and asked anyone impacted by the case to contact them.
Lawyers for the three suspects said they will plead not guilty to the charges; the case returns to court for a hearing Dec. 19.