At It Again? Christian Bale Tells George Clooney To 'Stop Whining' In His Latest Rant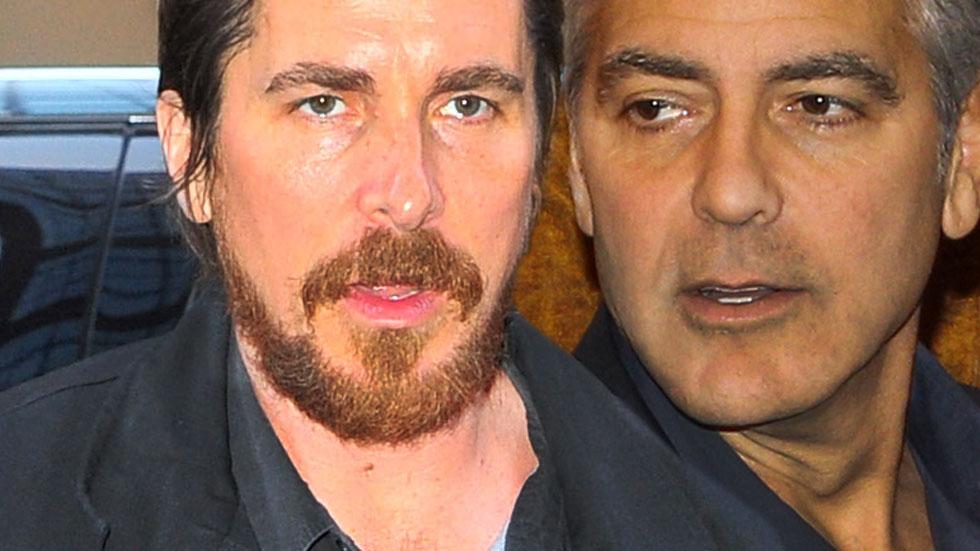 Christian Bale is ranting again – and this time his target is none other than Hollywood royal, George Clooney.
In a WSJ. Magazine cover story, Bale blasted his Batman predecessor for "whining" about being hounded by paparazzi. The American Hustle star showed no mercy for Clooney's "boring" complaints.
"It doesn't matter that he talks about it," the hotheaded Exodus star shared. "It's like, 'Come on, guys, just shut up. Just get on with it and live your lives and stop whining about it.' I prefer not to whine about it."
Article continues below advertisement
MORE: Inside Christian Bale's Vicious Rants And 'Verbal Explosions' Against His Family
Though Bale manages to keep his own personal life with wife Sibi Blazic exceptionally private, he has no qualms publicly wimp-shaming other A-listers for their weak spines.
But Bale's brazen Q&A with Andrew Goldman doesn't stop there:
"I was in Italy with my wife," he recalls. "I would go to work; she would leave the hotel. There would be a man who stood outside . . . and say the most obscene things imaginable to my wife . . . I know what he's after; he has a strategy there. Am I able to say I'm not gonna give him that satisfaction of angry Christian Bale coming after this man? But equally, he's killing my humanity and my dignity as a husband if I do not, and he knows this. So you've got a choice."