No Respect! New Bachelor Chris Soules Slams Controversial Predecessor Juan Pablo Galavis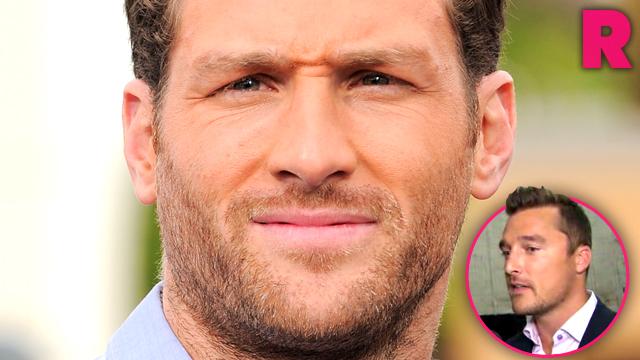 Chris Soules isn't showing Juan Pablo Galavis any love!
Soules, the new star of the ABC hit The Bachelor, took a dig at his predecessor by insisting he would take a very different approach than Galavis, 33, did while looking for love on the reality program.
"Juan Pablo handled things maybe not with the most respect for some of the women and not much respect for the process that it deserved," says Soules. "I think we were very different in that regard."
Article continues below advertisement
And Soules insists he's still a big believer that the show can lead to lasting love, despite how things played out with Season 10 Bachelorette Andi Dorfman, 27.
"I did the best I could to make that relationship a success and it didn't work out for obvious reasons," the 33 year old notes, adding he tried his best to just be himself no matter what.
The 33-year-old Iowan farmer also opens up about getting another shot to meet his match with this new season of The Bachelor.
"I think going into this my number one priority was to find a soul mate, find true love, find somebody that I could see myself spending the rest of my life with," he gushes. "Then once I find that then we, you know, we figure out where our life together will make the most sense."
And it seems Soules really did meet his perfect mate this time around! Asked if he found the woman of his dreams, he responds, "Yes, I did…I think I can say that."
RadarOnline.com can reveal that Soules is still with the woman to whom he chose to present this season's final rose.
"I'm extremely happy and excited about the person," says Soules. "I feel like their character is incredible!"
The Bachelor airs Mondays, 8-10 p.m., ET on ABC.