Instagram Spam Purge Claims Millions Of Celebrity Followers Overnight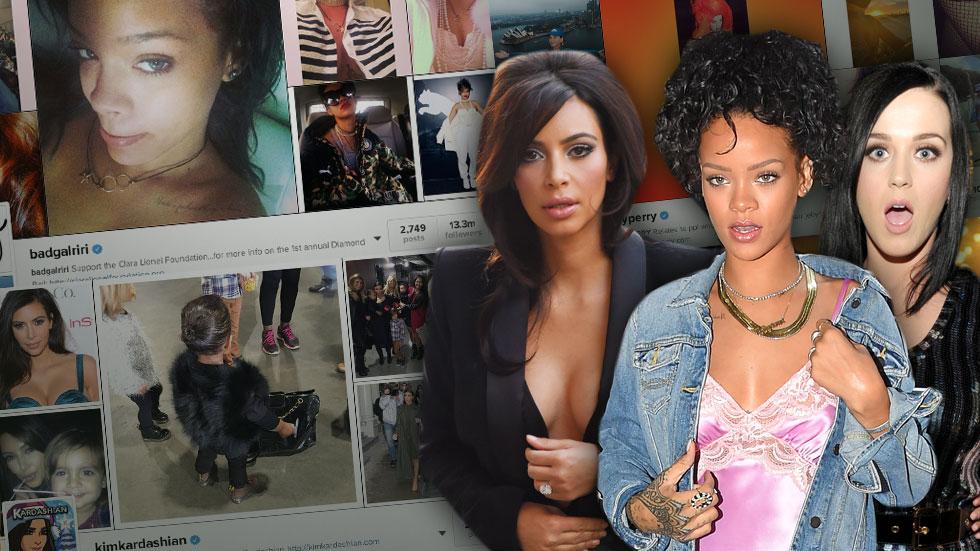 The celebrities who rest assure that their millions of fans and followers are real may be in for a rude awakening.
Yesterday, after achieving 300 million Instagram users, the company announced new initiatives and a continued effort to wipe out fake and spambot accounts. Instagram has actually been exercising this new effort since April, but yesterday's purge did not go unnoticed.
Sound the alarm celebrities! No one is safe from the Spam Rapture.
Article continues below advertisement
If you don't believe it yet, there are some household names to prove it. On Thursday, about 1.3 million of Kim Kardashian's vanished; Rihanna's lost 1.2 million; and Katy Perry said goodbye to about 300,000.
The purge was especially bad for celebrity accounts that attract spam followers.
"Many stars' accounts are handled by a social media team," Michael Heller, CEO of Talent Resources, explained to PageSix. "It's very inexpensive, so that's why many social media teams buy followers."
Unfortunately, this spiffy strategy seems to have backfired for most stars.
"It's bad for a celeb for many reasons," Heller said. "It's embarrassing – they also could lose lots of money."
On the bright side, this new development should boost the egos of common folk Instagram users worldwide! Besides, it may be time for social media-dependent stars to find out just how genuine their fan base is.