Exclusive
Hiding Something? Teresa Giudice's Probation Officer To Search Her Home For 'Contraband' Under Post-Prison Probation Deal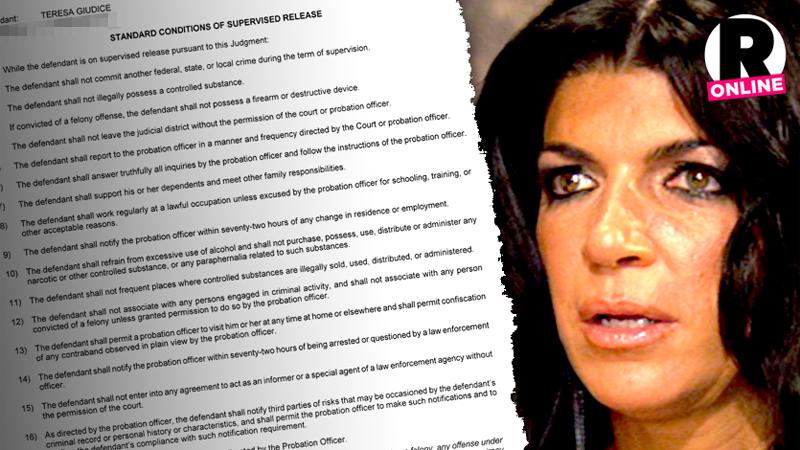 Even after Teresa Giudice will be released from prison after serving her 15 month sentence, she won't exactly be a free woman. RadarOnline.com has learned she will still be under close supervision by a probation officer — who will be allowed to search her house without any notice for contraband!
According to court records obtained by Radar, Giudice must check-in with her probation officer within 72 hours after leaving prison.
Article continues below advertisement
After that, Giudice must "permit a probation officer to visit him/her at any time at home or elsewhere, and shall permit confiscation of any contraband…"
Giudice will be required to be employed at a "lawful occupation unless excused by the probation officer for schooling, training or other acceptable reasons," the documents state. No word on whether reality TV constitutes "lawful employment."
If she moves, Giudice must notify her probation officer. And ciao to vino: Giudice must refrain from excessive use of alcohol. Controlled substances are also banned.
Giudice will need to get permission from probation officials to associate with her felon husband, Joe Giudice, because of his criminal conviction.
The hot headed reality starlet is expected to surrender to prison by January 5.