Exclusive
Teresa Still Frantically Trying To Delay Prison At Joe's Expense, Claims Source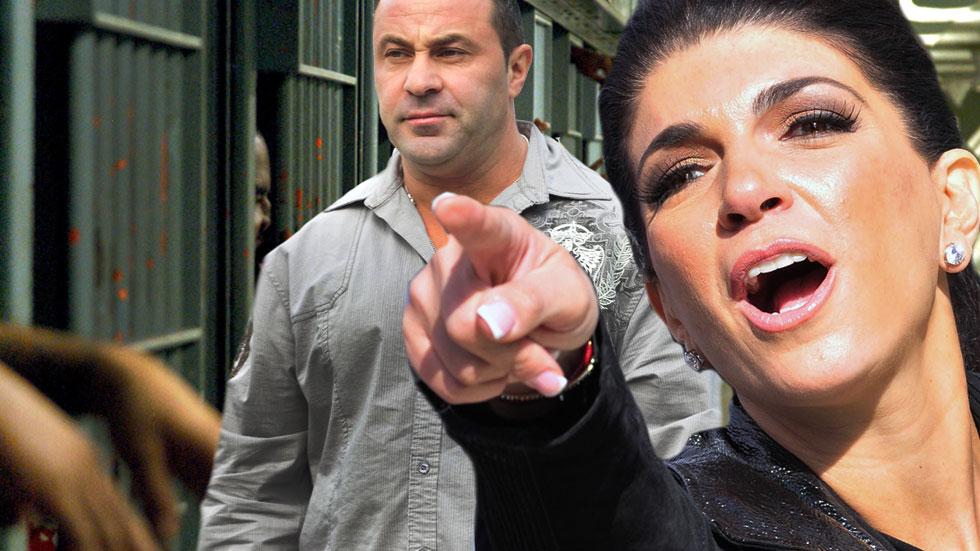 Real Housewives of New Jersey star Teresa Giudice is hoping to delay her prison sentence by using her husband, Joe Giudice, but the father of four is balking at the idea, RadarOnline.com is exclusively reporting.
Teresa, 42, must begin serving her prison sentence by January 5, but she now wants "Joe to go to rehab first," a source reveals to Radar. "Teresa's lawyers would then ask the judge to delay the surrender date because there wouldn't be a parent in the house to take care of their four daughters."
Article continues below advertisement
Joe, 42, is "extremely angry" that his wife would even suggest this plan, notes the source, since she has always said he doesn't have a drinking problem. Plus, "going to rehab early and postponing Teresa's prison sentence would only delay the inevitable, and he doesn't seem the point in dragging this on anymore."
During Joe and Teresa's sentencing, the Italian dad revealed he had a drinking problem, and he hoped to address it when serving his 47-month prison stint.
While Teresa's rep insists there is no truth to the rumor, the source counters, "One thing is certain, Teresa hasn't accepted the fact she is going to prison — she truly believes there is a way to get out of this."