Pink: Losing Her Hubby To A Bromance?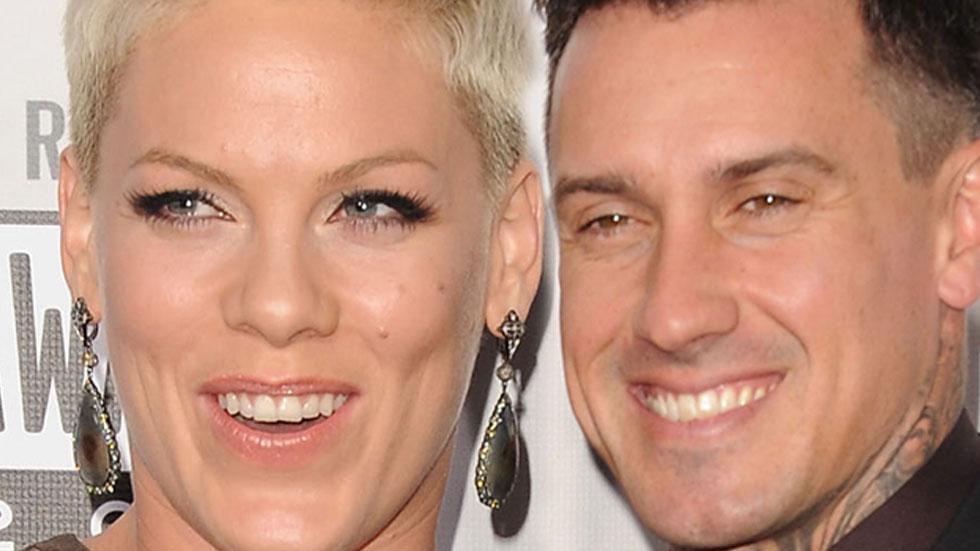 Pink may be happily married to Carey Hart but these days there's something getting in the way: His bromance with her latest collaborator, Dallas Green!
"I am worried about Carey and him falling in love because Carey is already his biggest fan," Pink joked. She is working with Green on a new acoustic project entitled You + Me.
The singer, whose real name is Alecia Moore, said, "I will be shopping one day for face soaps and we are going to come home and they are going to be spooning, one big tattoo, listening to records."
Article continues below advertisement
Green, a married man himself, quipped, "I'm lying in bed with my wife and I tell her, 'I've got one goal for tomorrow. I am going to get Carey's phone number."