Exclusive
NBC's 'Nightly News' Ousts ABC's 'World News' After Nielsen Ratings Glitch Corrected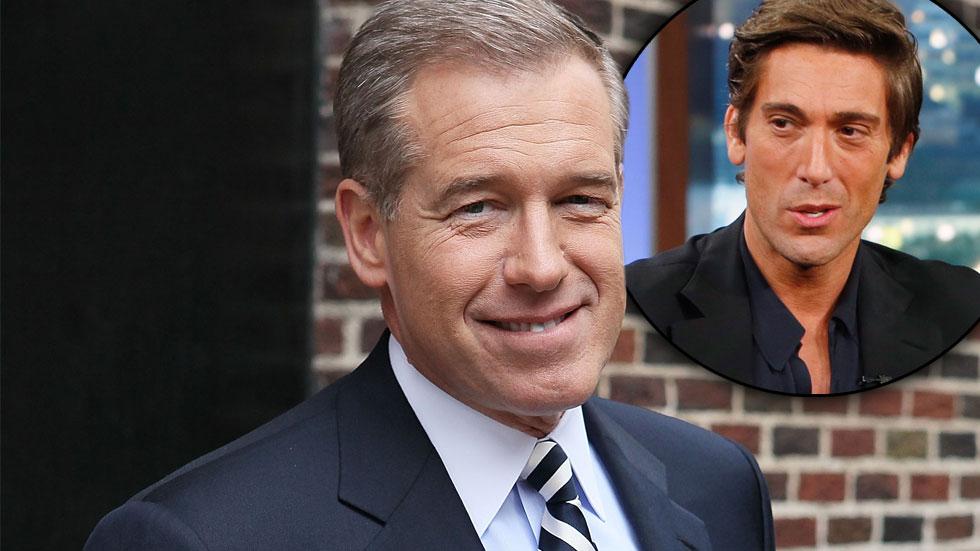 Not so fast ABC! The Disney-owned network recently touted that World News with David Muir had become the most watched evening news program, beating ratings champion NBC's Nightly News with Brian Williams.
The victory was indeed short lived, because there was a glitch with the Nielsen numbers, which once corrected, reaffirmed that Nightly News retained the number one spot in overall viewers.
"We are pleased that the corrected numbers confirm that NBC Nightly News is the #1 news broadcast in America, and has been for the last 265 weeks. We remain, first and foremost, committed to our viewers and bringing them a broadcast with credible, authoritative news they can trust," a spokesperson for the Peacock network told RadarOnline.com exclusively.
Article continues below advertisement
It wasn't all bad news for Muir​, though, because for the week of October 6, the anchor won the 25-54 demographic.
"For us, it has always been about the viewer at the end of the day. 'World News Tonight' is in the tightest evening news race in several years and we're honored the viewers are responding," a rep for World News told Radar.
Which nightly news program do you watch? Sound off in the comments below!