Jessa Duggar's Future Father-In-Law Defends Her Abortion Comments, Calls Her Critics 'Hitler's Doppelgängers'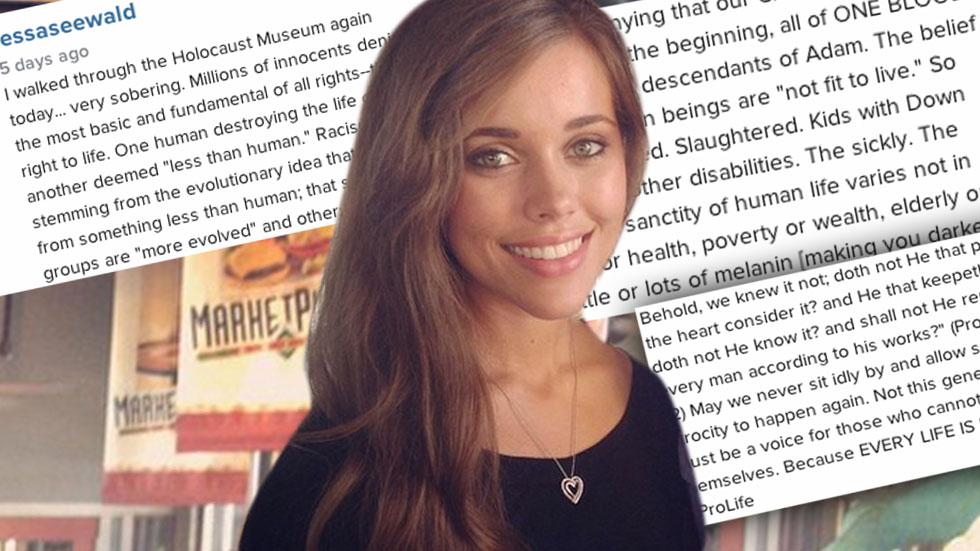 Jessa Duggar has taken a lot of heat for comparing the Holocaust to abortion in a recent Instagram post but her future father-in-law has come to her defense.
"Bravo, Jessa, for daring to speak out against one of the great evils of our time even if it means that Hitler's doppelgangers are enraged," Michael Seewald, the father of her fiance Ben Seewald, wrote on his blog.
"Maybe this is why Rush Limbaugh calls radical feminists "Femi-Nazis," Michael quipped after describing abortion as "legalized murder just as they did during the Holocaust."
Article continues below advertisement
Last month, Duggar of 19 Kids and Counting fame, posted a picture of a concentration camp on her Instagram after visiting the Holocaust Museum in Washington along with a pro-life diatribe that was widely critiqued.