Demi Moore Reads Her Daughter Rumer Willis The Riot Act Over Plastic Surgery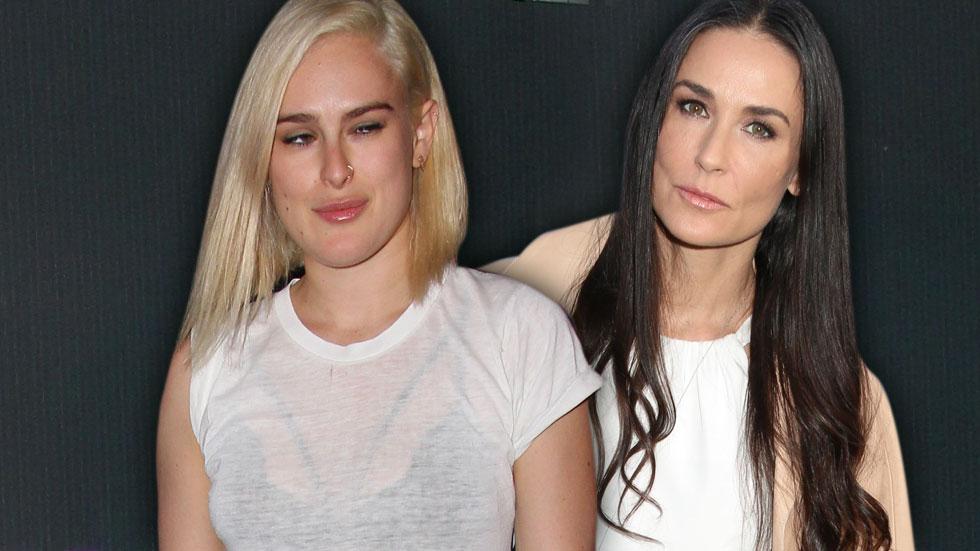 Article continues below advertisement
Moore "got a few of her daughter's friends together and lectured them about the pitfalls of cosmetic surgery," a source reveals.
While Moore has denied undergoing any plastic surgery, the 51-year-old star has been the subject of rumors that she's had some cosmetic procedures done over the years, including breast implants, a breast reduction, a brow lift, liposuction, butt and thigh implants and collagen lip injections.
/
Still, family insiders snipe that Moore often lectures Willis and her other girls, Scout, 23, and Tallulah, 20, about the downside of going under the knife.
"Demi thinks all her daughters are naturally beautiful," says a friend. "She's worried that Rumer and her sisters feel pressure to chase an unrealistic Hollywood physical ideal."
For more on their mother-daughter talk, pick up the latest issue of The ENQUIRER, on stands now!