Incredible Shrinking Xtina! Christina Aguilera Losing Baby Weight 'At A Rapid Pace'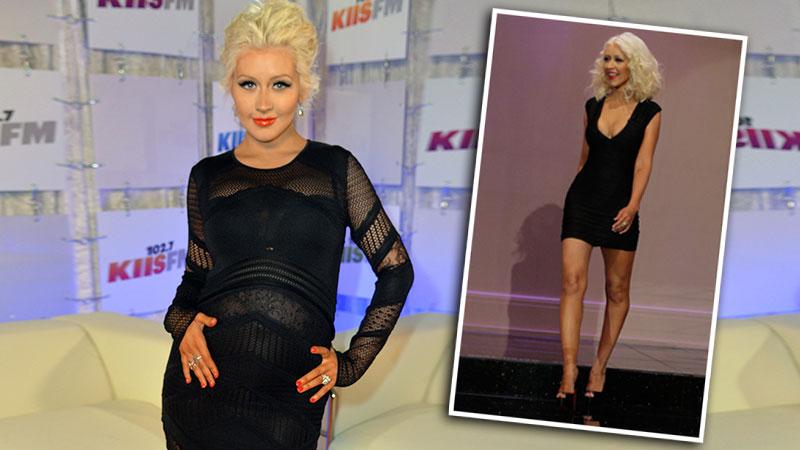 Less than two months after giving birth to her daughter, Christina Aguilera has lost a whopping 15 pounds and she's not through yet, RadarOnline.com has exclusively learned.
A source says, "She's losing weight at a rapid pace and will have lost all of the 35 pounds she gained during pregnancy within a matter of weeks."
As Radar readers know, Aguilera, 33, gave birth to a baby girl by fiancé Matthew Rutler, 29, on August 16. They named her Summer Rain Rutler.
Article continues below advertisement
Since then, the "Beautiful" singer and frequent The Voice judge has been keeping a low profile as she raises her new child. She also has a 6-year-old son, Max, by ex-husband Jordan Bratman.
But during her break from The Voice, Aguilera has also been following a disciplined body after baby program, the source tells Radar.
"Christina looks incredible. She's breastfeeding, which takes away all of that bloat, and is consuming only around 1,600 calories a day. It would be even less, but she has to have an extra 500 calories to breastfeed," the source notes.
"She's doing a lot of yoga, meditation, treadmill, boxing and working out with her personal trainer."
Aguilera has been like a yo yo with weight loss in the past. As Radar reported late last year, she flaunted a slim new frame during a performance on The Voice with rapper Flo Rida.
"We're finally reminded of what a small frame she actually has!" celebrity weight loss coach Alicia Hunter told Radar at the time.
And now, the source says, fans will see that svelte look again!