Exclusive
Amy Poehler Reveals She Suffered From Depression After Birth Of First Child: 'My Postpartum Blues Felt Deeper Than I Could Handle'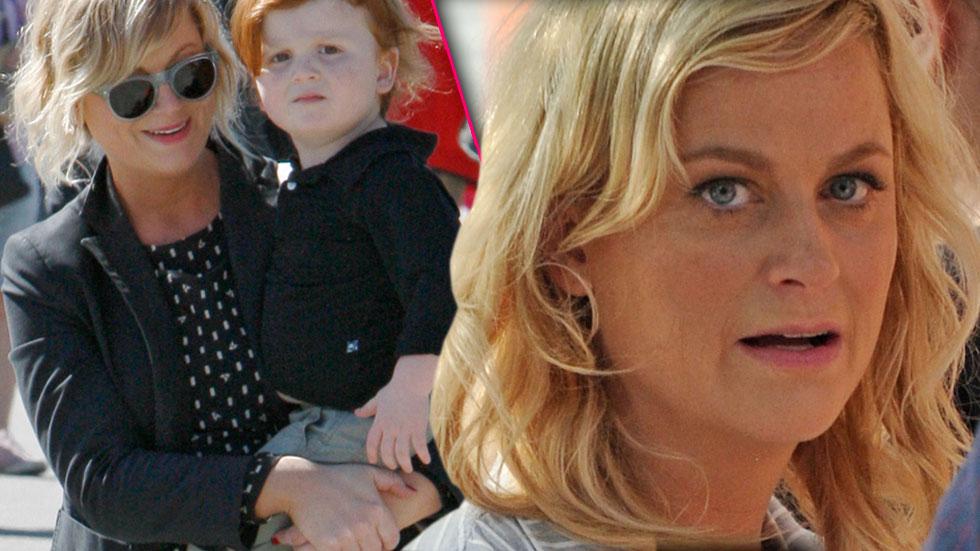 Amy Poehler may seem as though she always has a smile on her face. But after giving birth to son Archie in October 2008, the comedienne reveals she "rubbed shoulders" with depression.
"I have never tried antidepressants. I probably should have after my first kid, when my postpartum blues felt deeper than I could handle," she writes in her upcoming memoir, Yes, Please.
Though she initially just believed she was simply "tired and sad, "I remember the flat defeat I felt when my doctor suggested I 'put on a dress and take in a Broadway show,'" the Saturday Night Live alum, 43, reveals.
Article continues below advertisement
Fortunately, Poehler says she "climbed out of that dark place," but was forever changed by the experience.
"Rubbing shoulders with that depression made me keenly aware of the difference between being depressed and being DEPRESSED," she admits.
Now a mother to two boys (Poehler and ex husband Will Arnett, 44, welcomed Abel in August 2010), the Parks & Recreation actress gushes about her adorable brood in her new tell-all.
"I love my boys so much I fear my heart will explode," she writes. "I wonder if this love will crack open my chest and split me in half. It is scary, this love."
After a painful split from actor Arnett in 2012, Poehler is now dating Kroll Show comic Nick Kroll, 36.