'Slightly Unseemly' - Co-Founder Of Site That Made Amal Alamuddin Famous SLAMS Wedding - 'Back-Patting Smugness'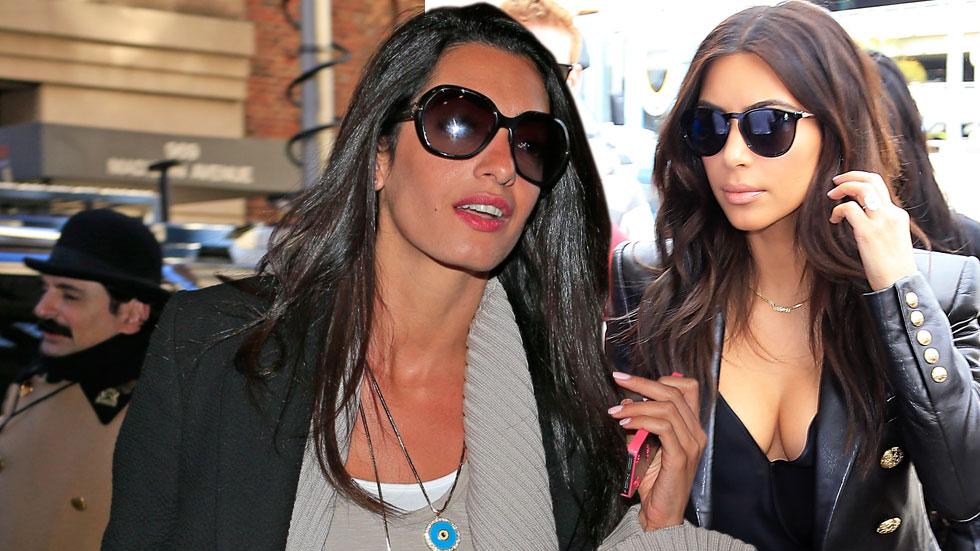 The website that shot George Clooney's wife to fame – before she was Mrs. Clooney – is spitting fire against the famed lawyer, writing a scathing critique of the A-list couple's very public nuptials, MailOnline is reporting.
Website Your Barrister Boyfriend famously placed Amal Alamuddin at the top of the "Barrister Hottie" list, but the site's co-founder, Natalia Naish, has since lost respect for the lauded human rights attorney after her ostentatious wedding in Italy.
Article continues below advertisement
"Seems quite rich, given George's hatred of tabloids," Naish wrote. "Amal has taken to her newfound fame like a duck to water, radiating 'in love' while she struts her stuff in surprisingly short couture dresses.
"As the details of their four-day wedding emerge - the caseloads of tequila, the never-ending parade of Amal's designer dresses, the boatloads of grinning celebrities, and the $13 million price tag - it all begins to seem slightly unseemly and in-your-face, especially for a couple who profess to be extremely private."
While all of that might be true, Naish takes a jab at Clooney and Alamuddin that they probably don't appreciate. In an unlikely comparison, the website co-founder compares Hollywood's newest elite couple's wedding to Kim Kardashian and Kanye West's!
"The problem I have with the Clooney wedding was not the excessiveness per se, but the back-patting smugness that has accompanied the entire courtship and ceremony," Naish said. "Even though George and Amal careened around Venice in speedboats, posed up a storm for the paparazzi like modern-day royalty and sold their wedding photos to glossy magazines, they received none of the tut-tutting that was directed at Kim Kardashian."