Exclusive
X-Rated! 'RHONJ' Ladies Dish On Porn, Sex Acts & More In Raunchiest Scene Ever — Will It Make It Past The Censors?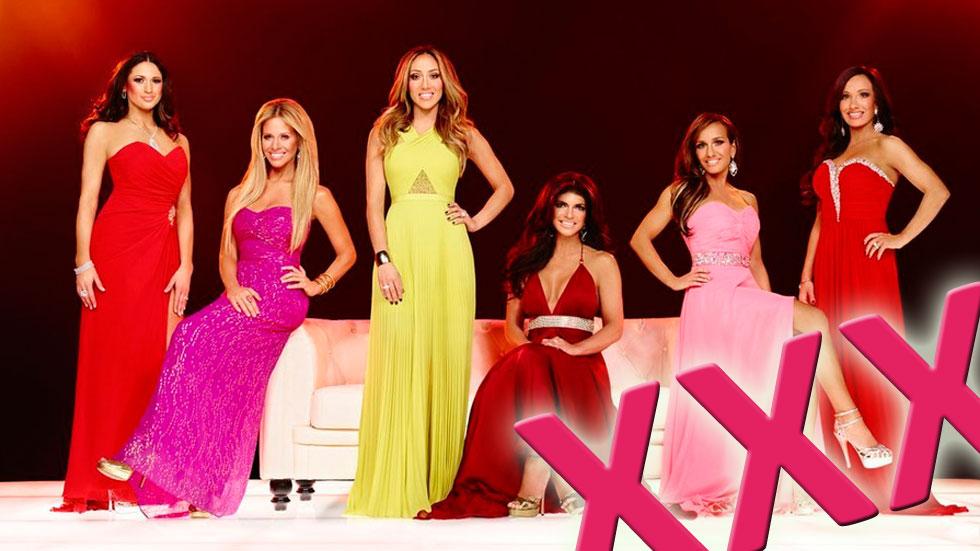 Article continues below advertisement
"In the next episode, Dina Manzo says she watches porn," an insider close to the cast told RadarOnline.com pal Tom Murro. But it's not for the usual purpose.
"She says it's to see the décor and get inspiration for her work!" the insider continued. "She said she doesn't get off on it or anything."
That confession was hardly the dirtiest part of the day, which included discussion of some topics that would make Andy Cohen blush.
"The girls also talk about some jaw-droopingly kinky sex acts involving bodily fluids…" the insider claims. "It gets really dirty."
As RadarOnline.com has reported, the ladies recently let their wild sides loose during a cast trip to Atlantic City.
"The girls were all asked if somebody would demonstrate the proper way to give a blow job on a bottle of beer," a show insider reveals. "One of the housewives really rose to the occasion."
Article continues below advertisement
With the cameras rolling, "She volunteered to demonstrate" the X-rated act, according to the insider.
Not long after, the night got even sleazier when the same housewife admitted to using sex toys on her husband!
"She alluded to the fact that one of the games she and her husband play in the bedroom involves a strap on," says the source. "The rest of the girls sat shocked, refusing to partake in any of the sexual demonstrations."
That particular scene was eventually left on the cutting room floor, when the housewife's husband made some threatening calls to Bravo, a source said.
Manzo's dirty secret may suffer the same fate, but as of Friday it was slated for Sunday night's episode, insiders told Murro.