Pamela Anderson's High School Boyfriend Shocked By Her Admission She'd Been Raped As A Teen, Says He 'Couldn't Even Imagine' Who Was Involved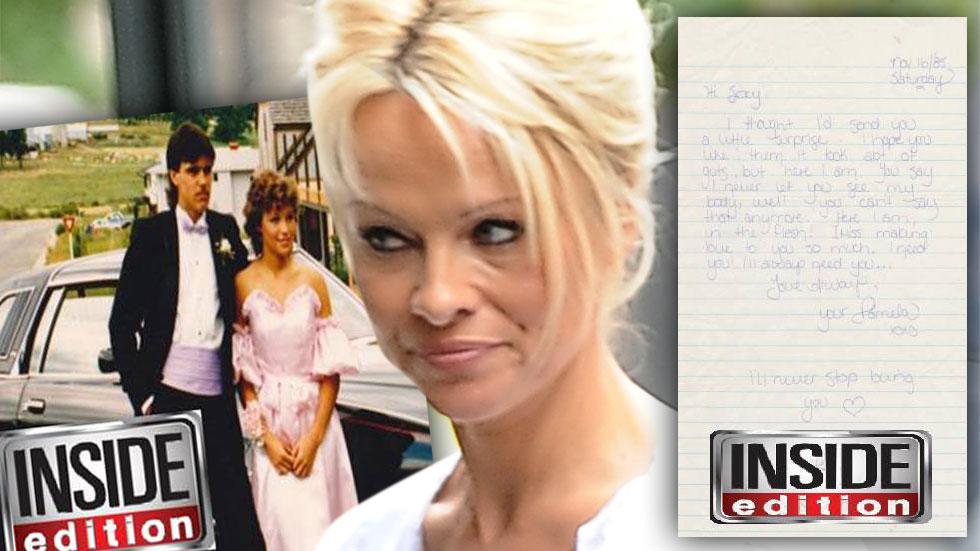 Pamela Anderson's high school boyfriend, Ty Anderson, said he's shocked and dumbfounded about the star's shocking revelation that she was molested and gang raped throughout her childhood and into her teens.
As RadarOnline.com previously reported, the Canadian beauty, speaking at a Cannes fundraiser this past May, recalled how she was "molested from the age of six to ten by a female babysitter," followed by years later when her "first boyfriend in grade nine decided it would be funny to gang rape me with six of his friends.
Article continues below advertisement
"Needless to say, I had a hard time trusting humans and I just wanted off this Earth," she said.
Ty told Inside Edition's Victoria Recano he hadn't heard a peep about the incident until the Barb Wire star went public with it, and has no idea who might have been involved.
"I don't even know who that could be — I couldn't even imagine — only Pam can say," Ty, who dated the future star for nearly a decade, told the show.
Ty said he never had any inkling that Pamela could have suffered such abuse, noting that at the time, she was actually reserved, insecure and coped with body issues.
"Even when I was seeing her, she didn't want me to see her body," Ty said, passing along to the show a handwritten note the then-18-year-old gave him in 1985, accompanied by a set of scantily-clad pics. (She wrote in the note, "You say I never let you see my body. Well, you can't say that anymore. Here I am in the flesh.")
Ty, who is married, told the show he still loves and dreams about the Baywatch star.
"I still think about her, and my wife knows that my first love was deep for me," he said. "I really loved her."
Inside Edition's full interview with Ty airs Wednesday.