Exclusive
The 'Other Jenner' — Kylie Jenner 'Living In The Shadows' Of More Successful Sister Kendall, Claims Source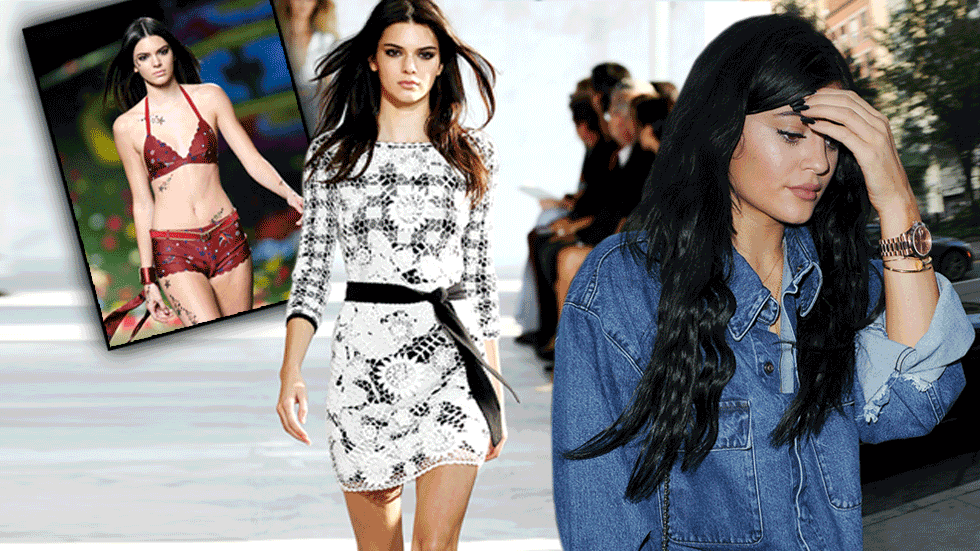 As if following in the footsteps of Kim, Khloe, and Kourtney Kardashian wasn't pressure enough, RadarOnline.com has learned that Kylie Jenner, has found it increasingly difficult to keep up with her older sister Kendall as the teen launches a worldwide modeling career. And "living in the shadows" of her increasingly successful high-fashion sis, a source says, is starting to be difficult.
"Living in the shadows of her sister Kendall's incredibly successful modeling career is really hard on Kylie," a source close to the Kardashian clan tells Radar exclusively.
Article continues below advertisement
"Everyone in the family gives all of the attention to Kendall," the source adds. "She feels like the other Jenner."
As Kendall, 18, scores magazine covers left and right and walks the runway for designers like Marc Jacobs and Tommy Hilfiger, the insider believes Kylie is starting to feel left out.
"The whole family always just focuses on Kendall right now and it is sad," the insider says, adding, "It seems like it is really starting to affect Kylie emotionally."
"It is the same way that Kourtney and Khloe seemed to feel," the source continues, "when they were basically unnoticed next to Kim."
As Radar has reported, the youngest star of KUWTK has decided to take matters into her own hands, and forge her own path as a pop star. In fact, sources say she has already started working on her first single!
"Kylie realized that she will never be able to do what Kendall is doing in terms of modeling," the insider tells Radar. "She has to find herself and do her own thing because she is sick of living in Kendall's shadow."