Kim Kardashian Says She & Kanye West Are 'Trying' For A New Baby -- It's 'All In God's Hands'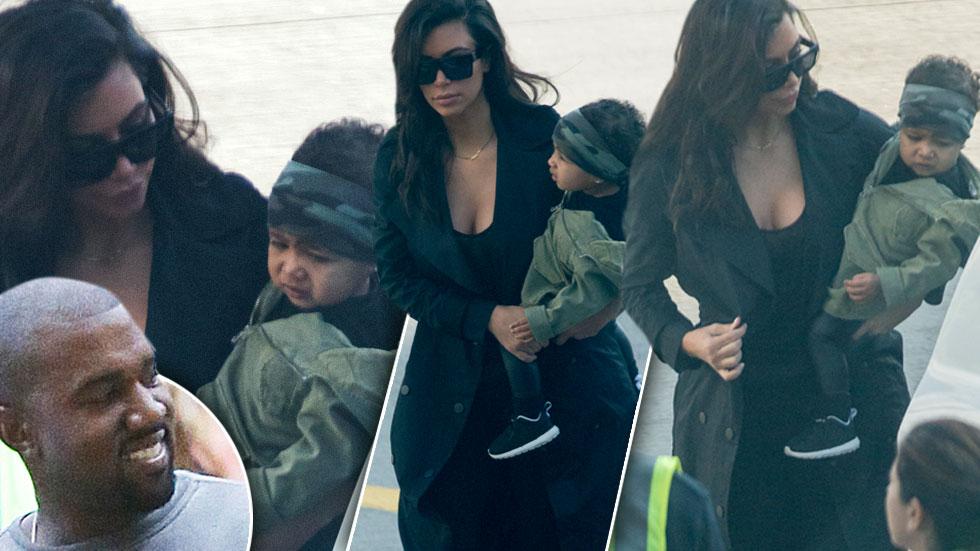 Article continues below advertisement
Asked if she plans on having more kids with West — the couple have an adorable 1-year-old girl, North — she said, "We're trying … I guess it's, like, all in God's hands."
The socialite said traveling through Australia with her husband (as he takes the stage in support of his Yeezus album) has made "for the best tour, so far.
"It's so fascinating to see him up on stage, and it's so powerful to watch him perform," she said, adding that she tries to make every show he puts on.
As the chat turned to her penchant for fashion — she was on to promote her Kardashian Kollection line — she admitted that getting panned by fashion pundits "used to bug" her, but she's become more confident over time.
She specifically brought up the floral dress she wore at the 2013 Met Gala, which many were critical of at the time.
"I loved it, and I thought it was so cool, but it got a lot of criticism really and I didn't care for that because I loved it," she said. "If I really have passion for something, I don't care about the criticism."