Exclusive
I'm Not The Fame Whore, YOU Are! Camille Grammer Fires Another Shot At Ex-Boyfriend In Defamation Suit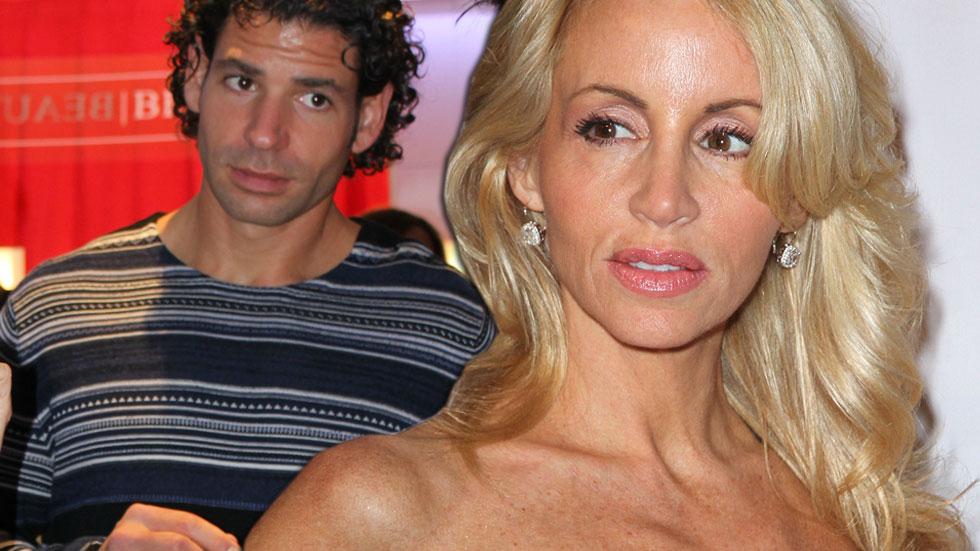 It's round five in the legal fight between Camille Grammer and her ex-boyfriend, Dimitri Charalambopoulos. After he accused her of being a media whore who "thrives on publicity and self-promotion," The Real Housewives of Beverly Hills star has petitioned the courts to throw out Charalambopoulos' defamation suit against her, claiming he's the one who loves the spotlight!
As RadarOnline.com reported, Grammer's estranged lover of two years originally sued her for defamation, claiming she made up the story that he beat her up in a Houston hotel room last fall while she was recovering from cancer-related surgery.
Article continues below advertisement
Grammer, 46, countersued for battery, insisting she was telling the truth and asked courts to throw out the case because she never named him to the public.
Charalambopoulos, 35, fired back at Grammer's motion to dismiss, accusing the reality star of just looking for publicity and playing to the media. He stated in legal documents that Camille "thrives on publicity for her own self promotion — which explains her busy efforts to spread her false story."
He then requested the court to dismiss Grammer's motion that his lawsuit be thrown out.
In the latest tit-for-tat, Grammer is now firing back and strategically attempting to prove her ex was a public figure, which would bolster her chances to win against his defamation lawsuit since the bar to prove slander is much higher than with a normal person. In particular, she cited an appearance Charambopoulos made on Access Hollywood following the brawl, which she says proves he craves the spotlight and is a public figure.
Grammer's lawyers conclude in the filing that Charalambopoulos' claims "should be dismissed pursuant to the Texas Citizens Participation Act."
Should the two just give up the back-and-forth fight and walk away from each other for good? Tell us your thoughts in the comments.