Exclusive
Ultimate Revenge! Britney Spears Recording New Music About Being 'Burned' By Cheating Ex David Lucado, Says Source, As He 'Begs For Forgiveness'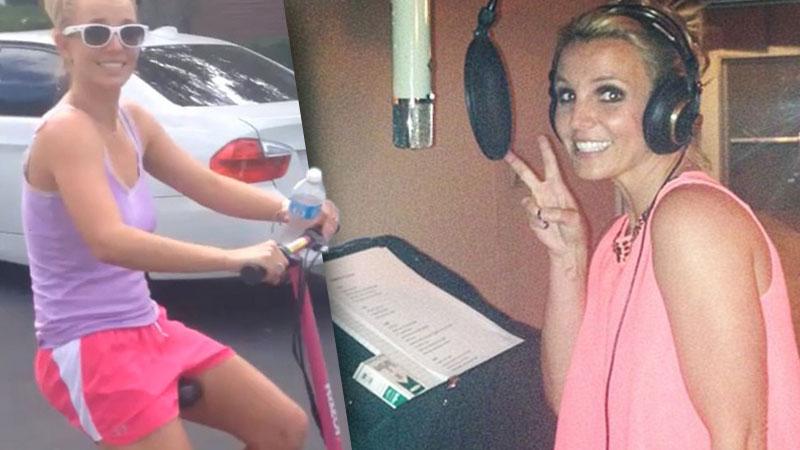 Britney Spears is back in the studio recording new music and she wants us to know, y'all!
Although Spears just ended her relationship with ex-boyfriend David Lucado, the pop princess is already back in the studio channeling her heartache into pop hotness!
"She is back in the studio recording new music because that is what she does to channel her energy," a source close to the pop princess tells RadarOnline.com exclusively. "She is probably going to write a song about David because she feels burned!"
Article continues below advertisement
Spears is currently at New York Fashion Week, following a "Girls weekend in Vegas!" as she posted on her Instagram along with a photo of the "original posse - Laura Lynne, Jansen & Cortney!"
As far as any reconciliation with the "Womanizer" Lucado goes, the source tells RadarOnline.com that she is "done, done, done," and adds that Lucado has been "begging her for forgiveness!"
"Britney is really holding up amazing and she has been delivering insane performances, while working on her new music," the source adds. "She is even asking her friends to 'hook her up,' but she finds it hard to find a quality straight guy."
Should Britney write a song about David? Let us know in the comments!