'He Told Me That He Was Having Thoughts About Killing Me': Craigslist Killer Brady Oestrike's Roommate Opens Up On Grim Foreshadowing, & Other New Developments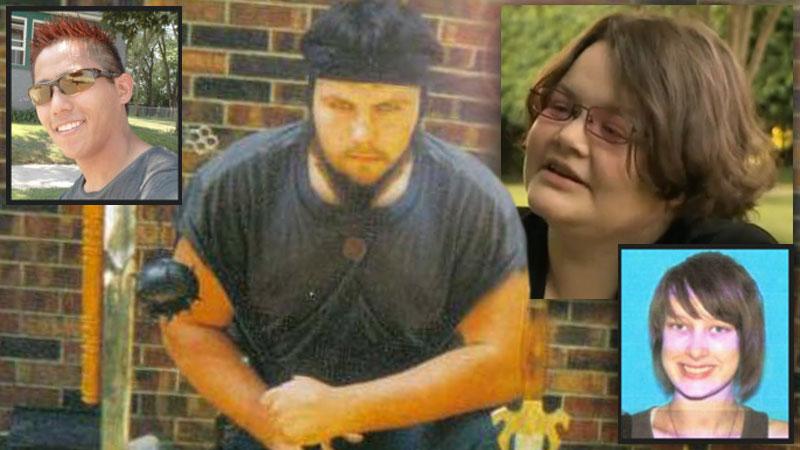 Friends and family are emerging from the woodwork to comment about Brady Oestrike, the man who authorities in Wyoming, Mich. claim murdered pregnant 18-year-old Brooke Slocum, her unborn child, and her 25-year-old boyfriend Charles Oppenneer, in horrific fashion last week.
Ex-Roommate Of Oestrike: 'He Told Me That He Was Having Thoughts About Killing Me'
Oestrike's former roommate Rachel Morris, speaking with West Michigan's Fox 17, painted a grim picture of her time in 2012 living with the accused triple-murderer, who often regaled her with tales of "a lot of bad dreams" he was having at the time. She admitted she "wasn't surprised that something traumatic and violent like this happened in his life . . . knowing what tormented him, knowing the bad dreams and bad things he saw in his dreams and the depth of pain in his poetry." Morris said that she wasn't particularly put off by Oestrike, who kept an arsenal of swords and guns — until "he told me that he was having thoughts about killing me and that he was warning me . . . he's like, 'These thoughts are happening to me.'" Morris said she moved out thereafter, but not before suggesting to Oestrike to get help, which she said he resisted due to the perceived social stigmas surrounding it. "He was just so scared that he would lose his job and his position and his standing with his workmates."
Article continues below advertisement
Watch the video on RadarOnline.com:
Former Fiancée Reacts, Calls Oestrike A 'Teddy Bear'
Oestrike's former fiancée, declining to have her name put in the story citing safety concerns, spoke to Canada's CBC News Thursday, saying that she was shocked upon learning of the triple-murder. Describing the accused murderer as a "teddy bear," the woman — a native of Saskatoon, Saskatchewan, Canada — said they called it quits last year, and that that there was never any violence, or hard feelings, as it simply hadn't worked out. She said that she's upset at Oestrike's murderous image since hitting the news, and that the person who murdered the couple and their unborn child sounds much different than the one she knew. In a separate chat with WOOD-TV, the woman said they met one another attending a Michigan bible school; and that the idea of Oestrike combing online ads for sex was very unlike the person she came to know. "Apparently, in the last year," the woman said, "he made some bad choices."
Watch the video on RadarOnline.com:
Oestrike's Sister: 'Never In A Million Years Would I Believe This Could Happen'
Barbara Miling, sister of the accused murderer, said in reaction to the slayings: "Never in a million years would I believe this could happen … I think he just got wrapped up in something he shouldn't have." Miling said when she and her father paid a visit to the Oestrike's home this week (for the purposes of wrapping up his official business affairs) she was taken aback by how pilfered and dilapidated the property was after police combed through it looking for evidence linked to the killings. "That house now," she said, "it looks like it should be burned — it's just demolished." (Officials have placed "Condemned" signs on the property.) Asked if she saw any dungeon or device to hold people captive — as some speculated he did with the pregnant Slocum — Miling said that she "didn't see anything like that."
As we previously reported, Oestrike came into contact with Slocum and Oppenneer in a pay-for-sex arrangement via Craigslist; when authorities drew in on the 31-year-old, after a high-speed chase, Oestrike fatally shot himself, and Slocum's dead body was subsequently found in his car trunk. Oppenneer's body was found the previous day, without a head, which has yet to be recovered.