They're Not Over! Britney Spears Puts Breakup Rumors To Rest With Tweeted Picture Of Her And David Lucado – Check It Out!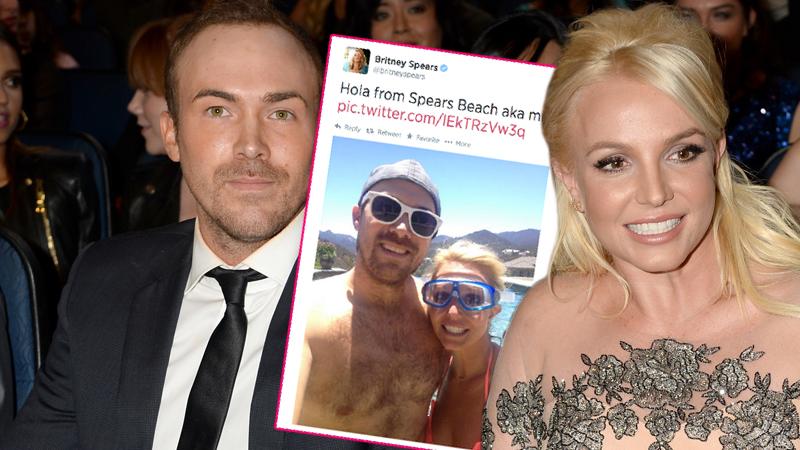 If anyone doubted the status of Britney Spears' relationship, doubt no more!
The "Boys" crooner posted a picture with boyfriend David Lucado on Twitter Wednesday that makes the couple appear very happy together. Guess they didn't breakup after all!
The singer tweeted a picture of them posing together during a fun day in the sun. Sporting goofy goggles, Spears, 32, captioned the picture "Hola from Spears Beach aka mi casa." She included a bikini and ocean wave emoji.
Article continues below advertisement