Scott Walks Out On Kourtney! Disick Spotted Moving Into Hamptons Motel After Epic Fight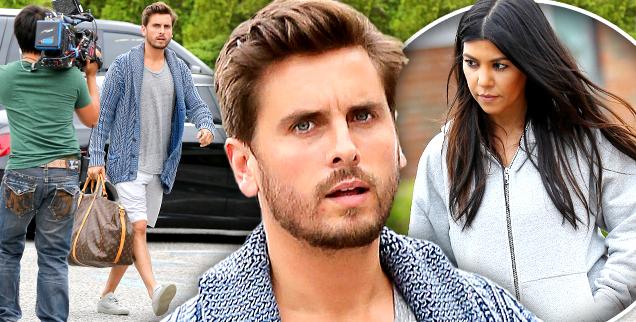 Article continues below advertisement
The self-proclaimed "Lord Disick," 31, stormed out of the nearly $14 million Southampton mansion and checked into a motel nearby on June 9.
Perhaps the couple battled over Disick's boozy behavior in recent weeks — the former restaurateur was caught throwing back beers in NYC's Up & Down nightclub on June 6 without his girlfriend of seven years.
And last month, Radar exclusively reported that a solo Disick was "drinking himself into a stupor" at Mexico's Hard Rock Riviera Hotel.
"He was wobbly, his eyes were red and he was sweating like crazy," an onlooker told Radar in May.
But the unmarried pair seems to have reconciled, at least for now: Disick, Kardashian and their son Mason, 4, stopped by a Southampton surf shop the day after the blowout.