Exclusive
Liv'ing Without A Partner: Liv Tyler Is In No Hurry For Wedding 'Rings' After Divorce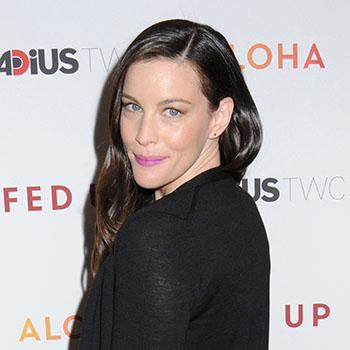 Lord of the Rings star Liv Tyler is in no hurry to get another wedding ring  after losing money to her ex-husband Royston Langdon in their 2008 divorce, RadarOnline.com has learned.
"Liv took a significant financial hit and it's still a sore subject for her," a source close to the actress revealed.
"She warns the men she's dating that she's not ready to settle down and is devoting most of her time to her son Milo."
Article continues below advertisement
31 Extreme Hollywood Bodies — Stars Who Are Sexy, Skinny & Scary
Despite the occasional report that claims Tyler, 36, is on the hunt for her second husband, the source said that's nonsense, noting she lost money to Spacehog rocker Langdon, 42, in her divorce. The couple was married from 2005 to 2008, a time in which Tyler had already raked in the cash from her role as the elf maiden in the Lord of the Rings trilogy.  Their son Milo is now nine years old.
Although Tyler was romantically linked to late twenty-something magazine heir Theo Wenner and then her Rings co-star Orlando Bloom, 37, last year, she now want to focus on Milo.
"Liv dates but she tells the men she's with right away that she is in no hurry to get hitched or even live with a man again because her divorce was so spiritually draining ," the source said.
And according to the source, also financially draining!
Tyler, who stars with Justin Theroux, 42, in the upcoming HBO drama The Leftovers, has seen her folks, former model Bebe Buell, 60, and Aerosmith rocker, Steven Tyler, 66, both go through divorces.
"She has seen her parents go through the strife of divorce-related blues so it looms large in her life," the source noted. "Liv can't go through any of that again, and the men in her life need to be on-board with that."