James Brolin Denies Dying Co-Star's Request For A Goodbye, Claims 'He Doesn't Seem Interested'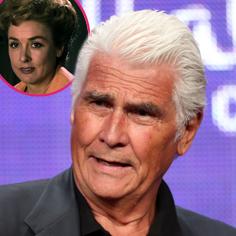 Barbra Streisand's hubby, James Brolin, is a heartbreaker – but it's not Babs' heart that's breaking!
Sources tell The National ENQUIRER that Brolin is denying his former co-star's dying wish. Sources claim that Brolin is ignoring Elena Verdugo's pleas for him to visit before she passes away. The two starred in Marcus Welby, M.D. together in the 1970s.
The devastated actress allegedly told a close friend that "I love Jimmy like a son, but he doesn't seem interested in visiting me."
Article continues below advertisement
Sources say the 89-year-old actress has been crying to friends that Streisand's husband won't come to say his final goodbyes. Sources tell The ENQUIRER that Verdugo feels betrayed.
It's sad. It's like James has turned his back on her.
"He can't seem to find the time to spend an hour with the woman who once thought of herself as his adopted mom," a friend added.
"For Elena, who is counting down her days, a visit from her former close friend James would be a real pick-me-up," the friend said. "But he doesn't seem to care - even though she's had friends reach out to him.
What hurts the most is that Brolin allegedly made a promise to Verdugo, saying he would help her should her life end in a less-than-graceful way.
"She's brokenhearted and that's what hurts her the most: James went back on his promise to her" the friend told The ENQUIRER.
The two-time Emmy nominee has been spending her final days in a nursing home facility in North Hollywood. Even though Brolin hasn't stopped by to see his former co-star, the show's late star Robert Young has stopped by plenty.
"The show lasted seven years – and the cast became like family."