The Photos That Confirm The Romance: Cameron Diaz & Benji Madden Caught Locking Lips On Hot & Heavy Date!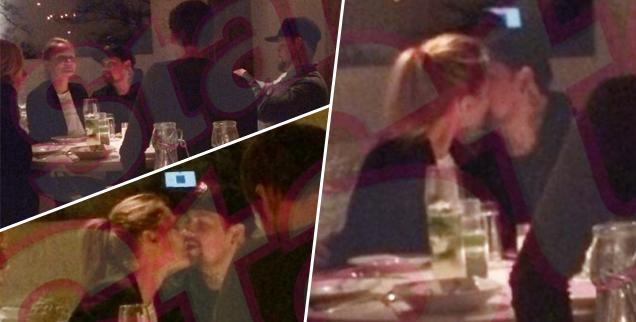 It's true — Cameron Diaz and Benji Madden are dating, or at least locking lips.
Reports that the two were an item surfaced in recent weeks when they were photographed together at a Los Angeles gym and Madden stayed mum on the romance when asked by an Australian radio show, but Star Magazine confirmed the pair is together with exclusive photos of the duo smooching over the weekend.
"Throughout the entire meal, Cameron and Benji couldn't keep their hands off each other," an eyewitness who spotted the A-list actress and Good Charlotte rocker having breakfast at Manhattan's ABC Kitchen on Sunday.
Article continues below advertisement
"They were whispering to each other and laughing, just having the best time together."
According to Star, Diaz, 41, and Madden, 35, were with a group of six people but appeared to be in their own world together.
"Everyone else at the table was talking and catching up, but Benji and Cameron were completely removed from the conversation. They were totally consumed with each other," the source said.
"Benji kept his arm around her, and she'd just rest her head on his shoulder and stare at him, grinning. It was obvious that she's crazy about him."
Madden's brother, Joel, is married to Nicole Richie who is said to have set him up with Diaz.
"I wouldn't be surprised is they are together for a very, very long time," the source added.
To find out more about Diaz and Madden getting hot and heavy, pick up the latest issue of Star magazine, on newsstands everywhere Thursday.