World's Heaviest Man Dies At 48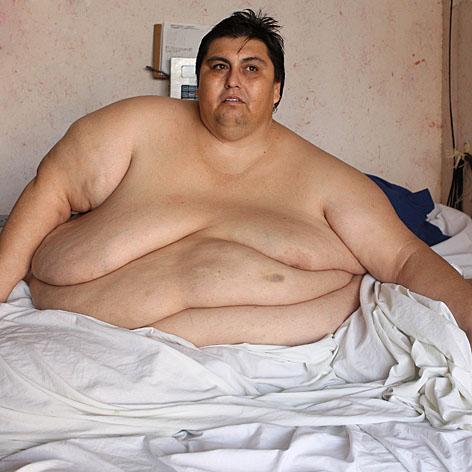 Manuel Uribe, the world's heaviest man, has died in Mexico.
In 2006, Uribe tipped that scales at an astounding 1,230 pounds, earning him a place in the Guinness Book of World Records .
He'd slimmed down to 867 pounds more recently but had been taken to the hospital earlier this month because of heart problems, according to the New York Post.
Officials had to use a crane to move him.
His death was confirmed by Mexican officials on Monday.
Article continues below advertisement