Vicki Gunvalson Already Feuding With New 'RHOC' Star Lizzie Rovsek! 'I Don't Ever Want To Be A Pageant Girl' She Tells The Former Beauty Queen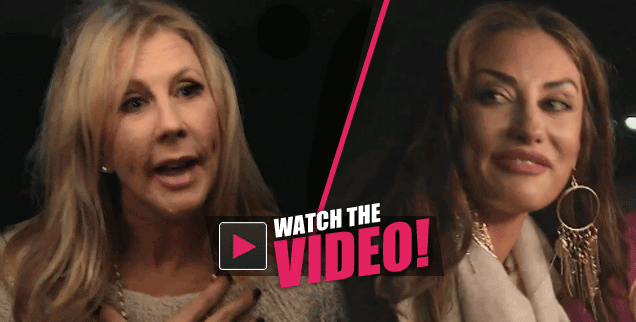 Vicki Gunvalson has a new feud-mate!
The Real Housewives of Orange County star isn't taking a liking to the reality show's newest costar, Lizzie Rovsek, and the results aren't pretty.
In the next episode, Rovsek reveals she was the valedictorian of her high school class and became Miss Kentucky.
"I don't ever want to be a pageant girl," sniped Gunvalson, rolling her eyes.
Rovsek let several digs from Gunvalson go by before she finally unloaded.
Article continues below advertisement