UCSB Mass Murderer Elliot Rodger Blamed Girl Who 'Teased' Him In The 7th Grade For His 'War On Women'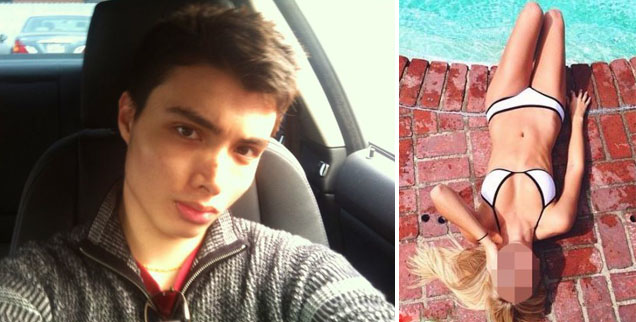 Before stabbing his roommates, shooting three University of California Santa Barbara students and running down several pedestrians in the college town of Isla Vista, Elliot Rodger wrote a manifesto he titled 'My Twisted World.'
The 141-page document was a diatribe against women.
"They have starved me of sex for my entire youth, and gave that pleasure to other men," Rodger, who said he was still a virgin at age 22, wrote.
Article continues below advertisement
"I cannot kill every single female on earth, but I can deliver a devastating blow that will shake all of them to the core of their wicked hearts.
"Females truly have something mentally wrong with them," he wrote.
Rodger, the son of The Hunger Games second unit director Peter Rodger, voiced particular anger at a blonde model who he'd known since he was 13.
"I hated her so much and I will never forget her. I started to hate all girls because of this. I saw them as mean, cruel and heartless creatures that took pleasure from my suffering," he wrote.
Rodger met the girl, who RadarOnline.com is not naming, in the seventh grade.
"To be teased and ridiculed by the girl I had a crush on wounded me deeply," he wrote.
In his chilling manifesto, Rodger wrote that he also planned to kill his younger brother and his stepmother.
You can view several of Rodger's videos leading up to his final 'Retribution,' shot just hours before his killing spree, compiled by news2share.com, here: