Exclusive
Selena Gomez Warned Not To 'Use Cheap Ploys Like Hanging Out With The Jenner Girls' -- Advised To Reconnect With Old Friends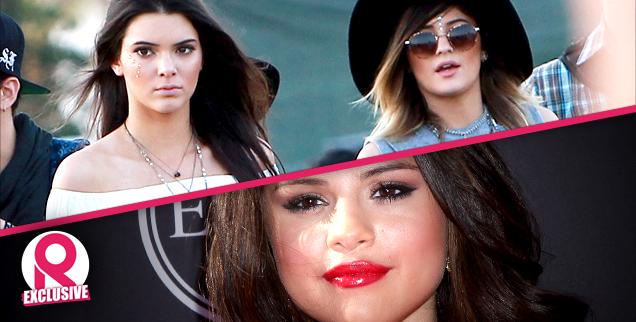 Selena Gomez's new management team has warned the singer to stay away from the Jenner girls and to instead reconnect with her old friends, RadarOnline.com has exclusively learned.
"Selena's new management put their foot down very quickly after taking the reigns. Her team was explicit when they told her to start over and to trust them," the insider revealed.
"The first thing they advised was not to use any cheap ploys like hanging out with the Jenners. And even worse, if she did hang out with them, to keep it off Instagram and Twitter."
Article continues below advertisement
Ironically, Gomez, 21, unfollowed everyone on Instagram — including Kylie and Kendall Jenner.
"Since then, Selena has reconnected with her old, trusted group of friends," the source says, which includes a couple of her backup dancers, Charity and Ashley, Secret Life of the American Teenager actress Francia Raisa, and best friend Samantha Droke.
"Her old friends are thrilled to have her back in their lives and back in the groove of things. She didn't bring up the sudden change in her group of friends, but seemed like her old self."
In fact, Gomez even attended Easter Sunday mass with the old gaggle of girls.
"She's like a more grown up version of her old self," the insider added.
As RadarOnline.com previously reported, Gomez was spotted at the Coachella music festival with Kendall and Kylie but has since dumped them after finding shocking text messages from them on Justin Bieber's cell phone.