Marc Anthony Dishes On High-Profile Loves: 'They're Not Conquests'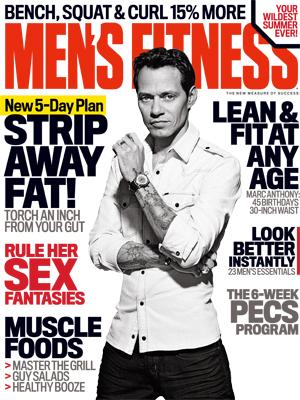 From J.Lo to Chloe Green, Marc Anthony's been involved with some of the most beautiful women in the world, but the Grammy-winning singer isn't one to kiss and tell, or even play up the romantic feats most men would kill to brag about.
"The people I have ended up in relationships with are human beings," the humble "I Need To Know" singer tells this month's MEN'S FITNESS. "They're not conquests."
In the hot new issue, the crossover "Vivir Mi Vida" crooner also delves into some interesting words of wisdom his father imparted on him in his youth.
Article continues below advertisement
And of course, check out June's issue of MEN'S FITNESS, available now at newsstands everywhere. For more, go to mensfitness.com.