Wonder What Jen Sees In Him? Aniston's Man Justin Theroux Is Shirtless & Sexy In New Promo Clip For HBO Drama 'The Leftovers'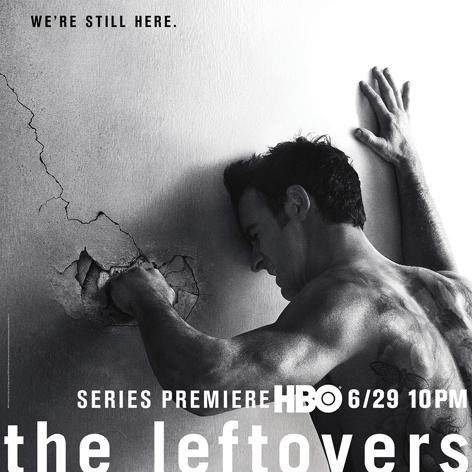 A new teaser poster for HBO's rapture drama The Leftovers on HBO has just been released, showing series star Justin Theroux in all his brooding, muscled glory. And while there's no question what his fiancée Jennifer Aniston sees in him, just what can fans expect from his new project?
From the mind of Damon Lindelof, the Emmy award winner behind Lost, and acclaimed novelist Tom Perrotta, The Leftovers -- based on Perrotta's novel of the same name -- offers viewers a unique perspective on what would happen if The Rapture actually took place, suddenly snatching two percent of the world's population into the afterlife with no explanation.
Article continues below advertisement
A new teaser trailer hints that the characters played by Theroux, Liv Tyler, and Christopher Eccleston will battle with anger and denial in the aftermath of the mysterious tragedy that stole their fellow citizens. The town depicted in the 35-second clip, for example, observes a parade in which residents are demanding the answer to the question: "Where did they go? We want to know."
The gripping drama is slated to begin its 10-episode run on HBO starting Sunday, June 29 at 10 p.m.
For a preview of the show's intense storyline – and more of topless Theroux – watch the full Season One trailer below!
youtube