Justin Bieber Under Investigation In L.A., After Woman Says He Snatched Her Cell Phone In Batting Cage Brouhaha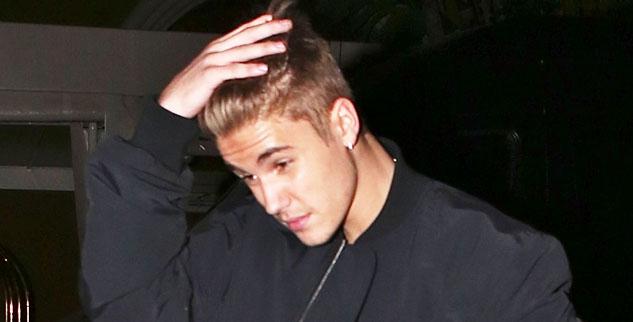 Justin Bieber is under investigation by the Los Angeles Police Dept. in connection with an alleged robbery after an altercation with a mother at a miniature golf course in Sherman Oaks, Calif. Monday evening.
The Canadian singer is accused of reaching into the woman's purse and swiping her cell phone, as police told RadarOnline.com that "a victim filed a report involving an incident on Monday night at 10:30 p.m.," and that detectives are getting a statement from the accuser, who was with her 13-year-old daughter during the incident.
Article continues below advertisement
The 20-year-old — who was in Oklahoma City Tuesday to watch the Clippers-Thunder playoff game — "hasn't been arrested or questioned," officials told RadarOnline.com.
According to reports, the Biebs was at Castle Park, a miniature golf and bating cage complex, when the alleged victim noticed him in the batting cages and began taking pictures with her cell phone.
Bieber took notice of the amateur shutterbug and demanded to she erase the pictures from the camera, according to online reports.
Unhappy with her response, Bieber allegedly "ripped" the phone — which was locked — "out of her hands," according to reports.
He then chastised the woman, telling her she was humiliating herself in front of her child, who was in tears at that point. The "Baby" singer eventually gave the phone back to the mother, but demanded she unlock it and erase the pictures.
"It's too preliminary" to determine whether or not the singer will face charges in the incident, Officer Rosario Herrera informed The Huffington Post.
In the meantime, the "Confident" singer's DUI case in Florida will resume June 25, with a trial date set for July 7.
Stay with RadarOnline.com for more on this story.