Jennifer Esposito Slams Ex-Husband Bradley Cooper In New Book, Calls Him 'Master Manipulator'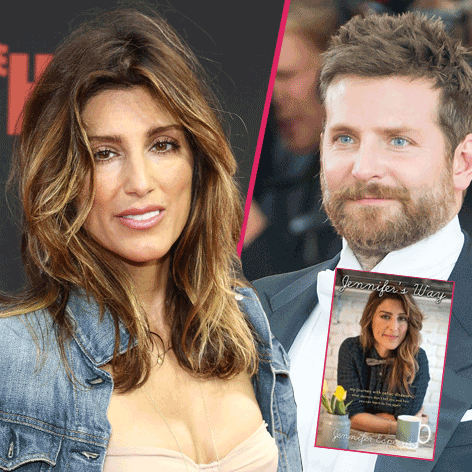 Jennifer Esposito is not mincing words in her description of her brief marriage to Bradley Cooper.
In her new book, Jennifer's Way, the former Blue Bloods co-star never mentions Cooper by name as she describes the mystery man as "funny, smart, cocky, arrogant and a master manipulator."
They quickly became a couple although the actress wrote that the boyfriend had a "mean, cold side" and "his personality could flip on a dime," according to the New York Daily News.
Article continues below advertisement
Esposito, who suffers from celiac disease, describes the relationship as totally focused on her partner to the determent of her own health.
"I became very sad and I felt very alone," Esposito wrote.
The relationship ended after Esposito attended a seminar at the Agape International Spiritual Center in L.A.
"Within days, my relationship hit an all-time low, and within a week it was over," she wrote. "Abruptly, rudely, and with the exact callousness that I'd come to expect from him."
The timing of Esposito's story directly coincides with the dates of her marriage to the American Hustle star, December 2006 to May 2007.
Esposito was replaced in the role of Donnie Wahlberg's cop partner on Blue Bloods in 2012.
As RadarOnline.com reported, when CBS issued a statement saying she was being suspended for missing work, Esposito went on a Twitter rant insisting she was only out because of her medical condition.
She was ultimately replaced on the series and publicly said she couldn't afford to sue.
Cooper is now dating model Suki Waterhouse.