James Scott Quits 'Days Of Our Lives' After Admitting To Taking Hallucinogenics And Calling Soap Fans 'F**king Idiots'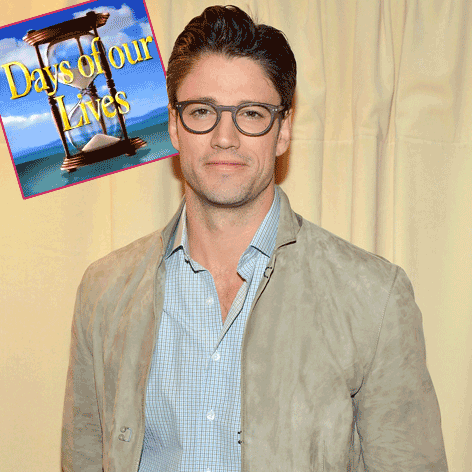 James Scott has stunned his Days of Our Lives fans by quitting the show.
The British leading man was one of the most popular stars in the daytime TV universe and his departure has an almost soap opera-like storyline.
Earlier this spring, Scott went to Peru, smoked hallucinogenics and had an awakening, reports Roger Friedman's Showbiz 411,
"I spent six days in the jungles of Peru doing Ayahuasca with the shaman. It was the single most positive experience of my life. Ayahuasca is this hallucinogenic. I sat in a tent, in a hut, in the jungle, on the amazons with three shaman blowing tobacco smoke into my crown, realigning my chakras and my energy, while I hallucinated for four to six hours. I mean, this is all hard to explain. It's very spiritual and very interesting. This is a medicine that the people of South America have been using for years to have a relationship with a higher consciousness. It sounds wacky when you say it, but it was truly the most important thing I have ever done. I came back a very different person," Scott told a soap mag after the trip.
Article continues below advertisement
Ayahuasca is legal in Brazil and both Lindsay Lohan and Sting have talked about using it in the past, Friedman reports.
In a statement announcing his decision to leave the show, Scott said he wanted to thank the producers and NBC
"for graciously supporting me in my decision in leaving the show to take personal time."