Duggar Daughter Courting: Jill's 'Make It Or Break It' First Meeting With Future Husband Supervised By Dad Jim Bob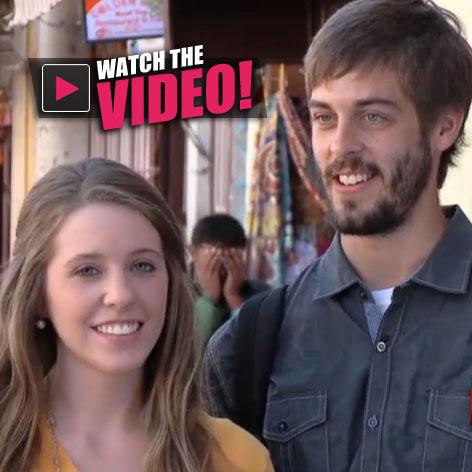 Nothing says Duggar romance like dad Jim Bob chaperoning the first date!
Jill Duggar started her relationship with Derick Dillard via Skype and in this sneak peek of 19 Kids and Counting obtained by RadarOnline.com she meets her future husband in person for the first time, with her dad by her side.
"This trip is either going to be a make it or break it trip," Michelle Duggar's daughter reveals about her introduction to Derick in Nepal where he's living and working.
Article continues below advertisement
Obey the strict dating rules established by her conservative parents, Jill is not allowed any alone time with Derick and they're saving any physical contact until their married.
Jill reveals she is feeling positive about their chemistry, but must follow her family rules.
"So I would hope if we're going to move forward by the end of the trip we would start courting," she admits, but says if he doesn't return her affection in the short amount of time she could handle that as well.
"Courting or not courting by the end of the trip is ok."
Tune into 19 Kids and Counting on TLC Tuesday at 9/8c.