Baby Boy On The Way! '16 And Pregnant Star' Whitney Purvis Expecting Second Son With Boyfriend Weston Gosa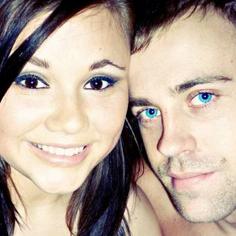 It's a boy…again! Former 16 and Pregnant star Whitney Purvis, 22, announced on her official Facebook page she's expecting a second son with longtime boyfriend Weston Gosa, 24— and RadarOnline.com can exclusively reveal all the details about the family's impending arrival.
While Gosa and their 5-year-old son, Weston Jr., hoped for a baby girl, "I wanted a boy!" Purvis tells RadarOnline.com. "So I'm happy. I don't think I would have been good at raising a girl cause I'm not a real girly-girl. I just think boys fit me better."
Article continues below advertisement
The Rome, Georgia native, who gave birth to Weston Jr. at just 16 in front of MTV cameras, is 18 weeks along with a son the couple will name River Blaise.
"I've always loved the name River, and it feels right," the stay-at-home mom explains of the moniker. "And I wanted a 'B' for the middle name since mine is Blake."
Though she and Gosa have had some bitter break-ups in their long history— not to mention a joint arrest for criminal trespassing in December 2012— the former reality star insists the relationship is now rock-solid.
"We're happy, but in no rush to get married. We got an apartment together in Rome! Weston is doing great, studying computer networking at Georgia Northwestern and working, too," she says of her two-time baby daddy, who was arrested for driving under the influence in July 2012.
Fortunately, Purvis' mother, April, 40, who was arrested for marijuana and methamphetamine possession in 2011, is also now on the straight and narrow.
Article continues below advertisement
"She is clean and doing really well," Purvis reports. "We're really close." (Both mother and daughter welcomed babies days apart on their 2009 16 and Pregnant episode.)
And young Weston, who was born with genetic disorder alpha 1-antitrypsin deficiency, which can lead to liver and kidney problems, is a happy little boy, Purvis reveals.
"Little Weston is healthy," she says, "and one of the smartest kids in his class!"
Purvis and Gosa will welcome River Blaise via C-section in October.