Exclusive
Johnny Depp's Ex Leaning On Mary-Kate Olsen For Support & Career Advice, Twin Wants To Help 'Find Her A New Man'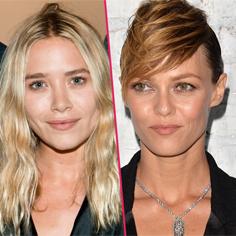 Article continues below advertisement
"MK has known Vanessa for more than seven years and names her as a key inspiration for her ultra-chic clothing line, The Row. She loves that Vanessa is looking to friends for support, because she's somebody MK has always wanted to have a closer relationship to."
In fact, the friendship could even result in Depp's ex posing for an ad campaign for The Row.
"MK sees potential in Vanessa that not a lot of other people do and has talked for years about using her in an ad campaign," the source said.
"Now that Vanessa has more free time, expect MK to not just collaborate with her creatively, but also help her move on and find a new man in her life!"