Tila Tequila Pregnant? Bizarre Reality Star Says She's Going To 'Be A Mommy'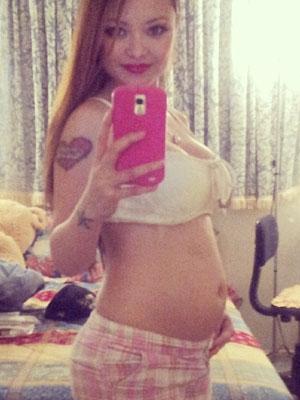 Tila Tequila is saying she is pregnant!
"Surprise!! I'm 10 weeks pregnant! I just couldn't hold it in any longer as this brings me so much joy and happiness to know that there is a baby Tila on the way," the always controversial former reality star wrote to her followers Friday. "Yayy! I'm gonna be a Mommy!"
It was just 16 weeks ago that Tequila was ranting about being Adolph Hitler reborn! And just weeks before that, she was claiming that actor Paul Walker's car crash death showed signs of a "ritualistic killing."
Article continues below advertisement
Her latest proclamation -- that she's pregnant -- does come complete with a selfie that appears to show the early stages of a baby bump and a close-up of her breasts, renamed her "milk jugs."
But who is the baby daddy? Tequila isn't saying, at least for now.