Exclusive
Up To Her Old Tricks! Teresa Giudice Fakes Her 'Drama Free' Image But Is Scheming Behind The 'RHONJ' Scenes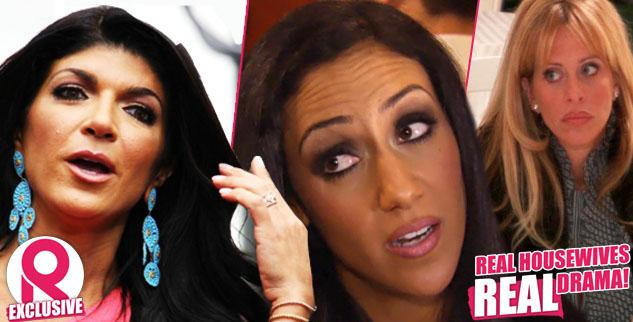 Article continues below advertisement
"None of the other women can go up against Teresa," the source told RadarOnline.com.
"She's so high and mighty now, she just keeps saying that she has bigger things to worry about than fighting on a TV show, but that's not exactly the truth.
"Teresa is still totally trying to pull the strings. She says bad things to the women and even to peripheral friends hoping that it will get back to the person she says stuff about, but then she can't be caught saying anything.
Article continues below advertisement
"Teresa is completely up to her old tricks. She's backstabbing people that think she's their friend and trying to spread rumors about the new women."
The mother-of-four is also not above using her kids as an excuse on RHONJ this season.
"Teresa just says I'm doing everything for my kids and they don't need any fighting. But she's not mentioning that she's doing the same crap she always did, just behind the scenes."