Orange County Engagement! Tamra Barney's Son Ryan Pops The Question To Longtime Girlfriend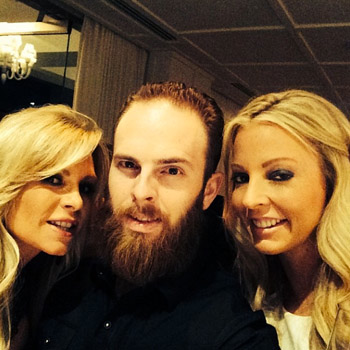 Article continues below advertisement
Last month, Barney met Rodriguez for the first time.
"Headed to meet my son @fit_lion new girlfriend @sarahrod777," she wrote on Instagram."Must be a Big deal... he never brings girls home to mama!"
Vieth recently moved seven hours away to be with his lucky lady and got an emotional send off from his mom.
"I'm going to miss seeing him every day. But happy he found happiness. You found a good one son," Barney told fans on Twitter last month.
Congrats to the happy couple!