Rubin 'Hurricane' Carter Dies At 76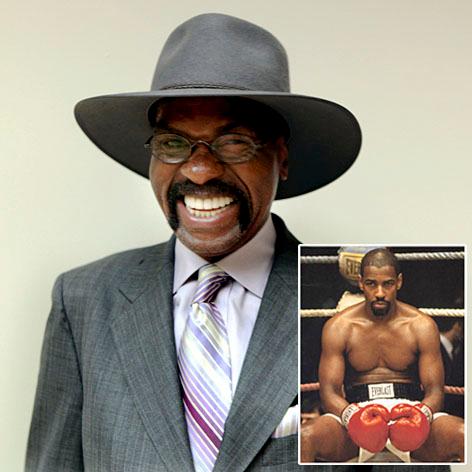 The famed boxer, who fought under the nickname, Hurricane, was sentenced to life in prison in 1967 after being convicted of killing three men in a New Jersey bar the year earlier.
Carter always insisted he was innocent and wasn't even in the bar but was convicted solely on the basis of eyewitness accounts from two men, both who later recanted their testimony.
Bob Dylan wrote one of his most famous protest sons, Hurricane, in 1975 to help raise awareness of Carter's plight and raise money for his defense. And in 1999, Denzel Washington won a Golden Globe Award and an Oscar nomination for his starring role in the film, The Hurricane.
Article continues below advertisement
Carter's conviction was finally overturned in 1985, with the judge slamming New jersey's prosecution as being wholly an issue of racial bias. On his release, Carter had spent 19 years behind bars.
He died in his adopted hometown of Toronto, Canada. He was 76.