Richard Marx Divorcing Actress Wife Cynthia Rhodes After 25 Years Of Marriage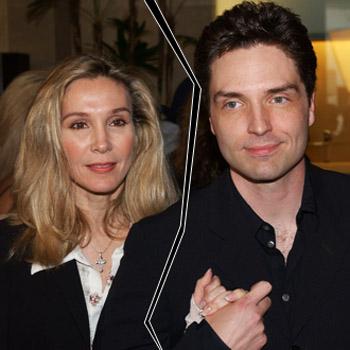 He made a living off singing about love, but singer Richard Marx and his wife of 25 years, Cynthia Rhodes, are divorcing.
Marx, 50, and Rhodes, 57, have been married since 1989 but announced on Friday they are in the process of divorcing — a surprise announcement that was made on Katie Couric's talk show, Katie.
"Well, you're back on the market," Couric said.
Hollywood Divorce Lawyers Tell All: Prostitutes, Cross Dressing, Drugs & More Shocking Split Secrets
Article continues below advertisement
"How are you feeling about dating?"
"It's all brand new to me, so I'm just having fun," Marx said.
"You hit 50 and go, what do I want to do differently? I want to do as much differently as possible."
The "Right Here Waiting" crooner has been separated from Rhodes since last July, Marx's rep confirmed to People.
Rhodes was equally famous in her own right, appearing in Staying Alive, Flashdance and Dirty Dancing, as well as appearing as the lead in Marx's first video, "Don't Mean Nothing."