Exclusive
Deadbeat Daughter? Ramona Singer's Brother Claims 'Real Housewife' Didn't Visit Ailing Mother Who Died Of Cancer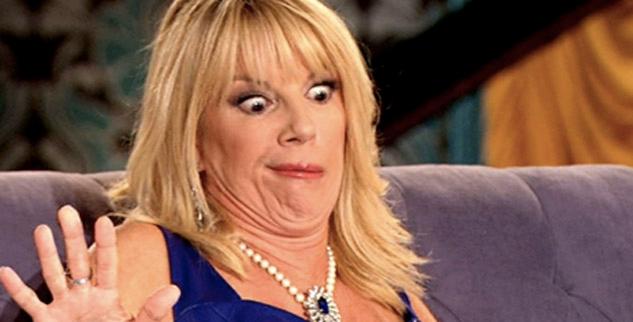 "My biggest role model has been my mother," Ramona Singer once claimed. But now, her brother is speaking out about how Singer allegedly abandoned her mom in her hour of need. The Real Housewives of New York star's brother, Bohdan Mazur, tells RadarOnline.com exclusively that his famous sister didn't visit their ailing mother when she was battling leukemia!
When their mother was diagnosed, "Ramona distanced herself from our family and was only concerned about herself and her share of the inheritance," Mazur claims.
Article continues below advertisement
"It was horrible," he says. "She didn't visit our mother when she was dying of cancer!"
Mazur makes further accusations about his sister's alleged neglect in his new memoir, Aspen, Snow, Blow and Bo.
"The summer of 2005, I moved to Staatsburg to help care for my mother and father," he writes. "Mother would not accept the fact that she was dying… She did everything in her power to fight the disease."
Mazur explains that while he was taking care of his mom, his sister barely stopped by.
Check Out Radar's Exclusive Pics of Sonja and Ramona's Girls Night Out
"I don't think Ramona ever came," he writes. "If she did I never saw her."
As his mother's health grew worse,"I could not take it, watching her die a slow, agonizing death," Mazur writes. So, he decided to take a trip to Mexico to recharge. His mother died a few weeks later on January 2, 2006.
For RHONY fans, the allegations may seem surprising, since Singer frequently cites her mother as what motivated her to become an independent businesswoman.
"I was the oldest of four children and my mother was a victim of domestic abuse," Singer previously wrote in a blog post. "When I was growing up I would say 'Why don't you leave daddy?' She would tell me that she had no choice but to stay. My mother wanted to make sure that I didn't make the same mistakes she made. She told me to develop my own career and become financially independent."
A spokesperson for Bravo had no comment on behalf of Singer.