Did Ramona Cheat Too? 'RHONY' Star Singer 'Had More Affairs' Than Her Husband Mario Before Filing For Divorce, Her Brother Claims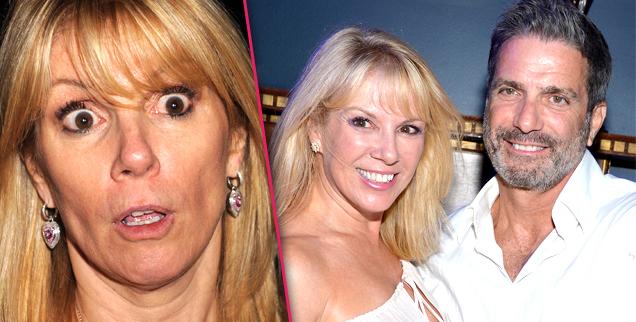 Not long after Ramona Singer filed for divorce from her husband Mario amid rumors he cheated, she admitted, "this is definitely a difficult time… I am going through some adversity."
But now, her younger brother is stepping forward to slam the The Real Housewives of New York star for playing the victim, claiming she cheated too -- and more than once!
"I don't understand why Mario is taking all the heat," Ramona's brother Bohdan Mazur tells RadarOnline.com in an exclusive interview, adding "Ramona had a lot more affairs than Mario did during their marriage."
Article continues below advertisement
Mazur alleges that "men were always lining up" to be with Ramona, much to Mario's dismay.
"He would cry at her feet, 'Please, don't leave me. Please, don't leave me,'" Mazur adds.
But according to Mazur, Ramona, 57, has always loved getting male attention -- even in high school.
"Ramona had so many boyfriends before she got married," her brother explains. "She didn't make it easy for my father. All the guys wanted her."
As RadarOnline.com previously reported, Ramona's marriage exploded in January, allegedly after after she encountered Mario, 59, with mistress Kasey Dexter at their Hamptons home. She filed for divorce shortly after.
Mazur, who had a falling out with his sister more two years ago, doesn't seem fazed by the end of Ramona's marriage -- adding that their family never thought very highly of her love rat husband.
"My father referred to Mario as a piece of furniture. He has no personality. When my father would come to the city, Mario would come home, pour himself a beer in a frosty glass – and not even offer my father a beer," a disgusted Mazur recalls.
He adds, "Ramona wears the pants in that relationship, so it's up to her if they stay together."
A spokesperson for Bravo had no comment. Singer also refused to speak about the issue, when contacted.
For more juicy details about reality TV star Ramona Singer, pick up Mazur's book, Aspen, Snow, Blow and Bo.